Teaching in Central Asia, Russia and the Caucasus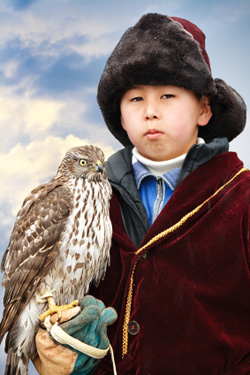 Central Asia is comprised of a diverse group of countries including Kazakhstan, Kyrgyzstan, Tajikistan, Turkmenistan and Uzbekistan. The Caucasus is a mountain range between the Black and Caspian Seas, and is considered a natural boundary between Europe and Asia. The countries within this region are Russia, Armenia, Azerbaijan and Georgia.
---
Quick Country Links: Russia | Kazakhstan
---
Types of international schools in Central Asia and the Caucasus
Original expatriate schools are not numerous in this region. In countries with internal wealth such as Kazakhstan and Russia, more local british and american international schools are being built offering more opportunities for teachers who wish to teach abroad to explore this extensive region.
Finding a Teaching Job in Central Asia, Russia and the Caucasus
This region is relatively unknown, except amongst a small elite group of Russophiles. Not as well known as Europe, not as hot as Southeast Asia, nor as glamorous as the Middle East, Central Asia is a well kept secret that deserves more exposure on the international teaching scene in the american and british schools. Therefore, good, culturally aware teachers wishing to work in this region are welcomed.
Contracts and Salaries in Central Asia, Russia and the Caucasus
Contracts are typically 1 year renewable, but sometimes 2 years long, with flights offered yearly. Housing can be contracted for you, due to the bureaucracy involved, or is provided by way of a stipend with help to secure housing upon arrival. Housing can be more modest than in other parts of the world, but western amenities are usually provided. The cost of housing in all regions with the exception of larger Russian cities such as Moscow is low.
Teacher's salaries are usually taxed at a low level but can also be tax-free. Taxes, when they are collected, are usually graduated – meaning you pay less the less you make, and more as your earnings go up - and quite low by western standards: somewhere between 10 and 15% of your income, for a typical teacher salary. Some benefits such as housing and flights might also be taxed so be sure to ask before you sign a contract, so you are aware of your "take home" pay. Some contracts will include bonuses such as attendance bonuses or end of service bonuses, but not all will. Central Asia and the Caucasus are very cheap to live, with the exception of the larger Russian cities.
Visas for Teachers in Central Asia, Russia and the Caucasus
Good news: this part of the world has few, if any, age restrictions for visas, making it a good choice for teachers who are approaching or over 60.
Some countries may require a medical exam to get a visa (especially HIV, hepatitis or tuberculosis) so we recommend you discuss this confidentially with your Edvectus consultant so we can best advise you. Most schools offer some form of medical coverage, but it is important to understand what it covers and does not cover, because pre-existing medical conditions are sometimes excluded.
Experience Requirements for Teachers in Central Asia, Russia and the Caucasus
Newly qualified teachers are welcomed to teach in this region with few if any visa restrictions, but we recommend it only for confident teachers who are secure in their teaching practice and subject knowledge, and those who have done some international travel, because teaching and working can be somewhat bureaucratic and academically rigorous. This part of the world is welcoming to foreign teachers but not touristy so those working here will need to be confident, resilient travellers who have researched the culture thoroughly.
School Term Dates in Central Asia, Russia and the Caucasus
International schools in this region run from September to June.
Lifestyle in Central Asia, Russia and the Caucasus
Climate
The topography of Central Asia varies from vast plains and steppes to mountains, and the variability influences the climate of this landlocked region. Portions of Kazakhstan, Uzbekistan, Turkmenistan and Kyrgyzstan are mid-latitude desert with annual precipitation not exceeding 25 cm (10 inches) but it is a cool, rather than hot, desert with large fluctuations between daytime and night time temperatures. Further inland we find the Steppe climate which has more rainfall and cooler temperatures at higher elevations, as well as Humid Continental climate which has much more precipitation with warm summers and abundant snowfall in winter.
The higher you climb in altitude and the further north you go, the colder the temperatures will become.
In Your Free Time...
Central Asia, Russia and the Caucasus are full of things to do in your free time. Remember that until recently, Central Asia was not accessible for independent travellers, so it's really one of the world's last great frontier lands. It is becoming more popular each year so don't expect it to be 'off the beaten track' for very long.
Travelling
Top sights include The Hermitage in St Petersburg, the Kremlin and St Basil's cathedral in Moscow, ecotourism in Kazakhstan and Kyrgyzstan including sleeping in a yurt and horse trekking, and taking the Trans Siberian railway from Moscow. You can visit Samarkand in Uzbekistan with the Guri Amir Tomb, Bibi Khanym mosque, the bazaar at Shah-i-Zandar (the street of the dead) and the iconic Registan square. You can visit Almaty in Kazakhstan which is leafy and surrounded by beautiful mountains, or visit the Kazakh "Little Switzerland" of Burabai which has hundreds of lakes and hills for walking, and mineral waters and mud baths for wallowing.
Though there are some bigger cities such as Moscow, St Petersburg, Astana, Dushanbe, Tashkent and more to visit, Central Asia will appeal to those who relish outdoor pursuits, exploration and the possibility to experience another culture before it becomes widely travelled and culturally diluted.
Sports
Horse riding is very popular in this region, as are snow sports such as skiing (downhill in the mountains and cross country everywhere else), ice skating, cycling and swimming are also popular. As for spectator sports, football (soccer) is popular, as well as tennis and wrestling. The local sport of Buzkashi and its regional variants is played on horseback, is similar to polo and can be very exciting to watch if you get the chance.
Clubs and societies
This area is not known for its expat clubs and societies outside of the major cities like Moscow. Rather, because there are not huge numbers of expatriates around you will most likely make local friends and find out about the more informal expatriate community through your school. Having a smaller expatriate community is sometimes easier because people will go out of their way to meet you and help you integrate as you wish.
Bars, pubs and clubbing
Alcohol is not restricted and vodka is the drink of choice in much of the region. You will find clubs and bars in the large cities and smaller cities will have a variety of restaurants, cafes and bars for you to meet friends.
Focus Countries (click on the names for more information)