Teaching jobs in Latin America & Caribbean
Latin America is a vibrant collection of Central and South American countries. International Schools in the region serve both expatriates as well as host national children. Find out more about teaching in Latin Amerca.
Latin America is comprised of South America and Central America, and countries include Brazil, Mexico, Chile, Panama, Uruguay and 15 more. The Caribbean is a collection of island nations and includes Barbados, Trinidad & Tobago, Martinique, and the Bahamas.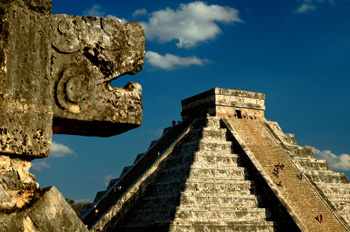 Note that Edvectus does typically not place teachers in North America – Canada or the United States – due to teacher surpluses in that region as well as visa restrictions.
Types of international schools in Latin America
Compared to Asia, Europe and the Middle East, Latin America has relatively few international schools and because of the fits and starts economically in the past decade there, the growth of this sector has not been high in the region. Yet international schools have been present in Latin America for many years, and once widespread political stability and economic growth of the middle class takes root in Latin America and the Caribbean, the conditions will be ripe for more to start.
Latin America and the Caribbean have a variety of schools, and the mix will depend on the country. In most countries, there are few international schools and these will be Original Expatriate or Broadly international types that serve expatriates rather than host nationals.
Teacher Contracts and Salaries in Latin America
Contracts are typically one or two years, renewable. Flight allowances are usually offered and some are offered only at the beginning and end of a 2 year contract, whilst others are offered yearly. Bonuses are not as common in this region as they are in other regions, notably the Middle East.
Salaries are usually taxed, though tax rates tend to be low. Medical coverage is almost always offered and is important to have as access to national health care varies across the region. If you have pre-existing medical conditions, it is important that you make sure they are covered by the school's medical insurance as many policies have exclusions. Housing allowances are usually given, and finding housing upon arrival is not difficult in most cities. In general the cost of living is low and this is reflected in the salaries that are offered. It is important to understand the effect cost of living has on your take home pay and you will find more resources in our Learning Portal.
Visas in Latin America
Visas are required in order to teach in the region and the school will help you sort this out before arrival. Most countries in this region have no restrictions on education, age or qualifications beyond those required in your home country. Many countries require pre-visa medical checks.
School Term Dates in Latin America
The school year runs from September to June in Central America and the Caribbean and from January/February until December in South America.
Lifestyle in Latin America
Climate
Most of Central America and the Caribbean have a tropical humid climate with winters of 19C (65F) and above, and summer temperatures 26C and higher. There is usually a rainy season and the region is prone to tropical weather systems during the summer months.
South America has a wide range of climates but most of it is wet and relatively hot with the southern regions being more temperate than the hotter northern regions due to the latters' proximity to the equator. However because of its large size there is variability due to geographical location, winds, currents and topography. Whilst most of South America gets significant rainfall, Chile has a desert and is one of the driest regions in South America.
In Your Free Time...
Living in Latin America will enable you to tap into its wealth of cultural resources and magnificent landscapes.
Travelling
Latin America and the Caribbean have so many different things to experience it is hard to know where to begin for example the ancient ruins of Macchu Pichu in Peru, the stunning beaches of the Bahamas , Angel Falls in Venezuela, the Mayan ruins in Mexico, the Amazon rain forest and Foz do Iguacu in Brazil. Comment: Perhaps leave the country names out in this section and for consistency need to do the same for the other regionsCity breaks should include Rio de Janeiro (Brazil), Quito (Ecuador), Panama City (Panama), Granada (Nicaragua), Cartagena (Colombia), and Santiago (Chile). Of course no visit would be complete without seeing the amazing salt flats in Bolivia, diving in Belize and a trip to the Galapagos Islands.
Sports
Football (soccer) is extremely popular in Latin America and you will be hard pressed to avoid it. Baseball, volleyball, and swimming are also on offer. Latin America is a very outdoorsy place, and you will find yourself hiking and walking no matter where you are.
Clubs and societies
There are a range of expatriate societies in the major cities of Latin America including the Canadian and American Association of Peru, the Ecuador International Social Club, and the Newcomers Club of Mexico City. Most expatriates have no problem integrating into the local scene , especially if you take steps to learn the local language be it Spanish, Portuguese, French or Dutch.
Bars, pubs and clubbing
Alcohol is unrestricted in Latin America and teachers will find a huge variety of clubs and bars to choose from. Music and dancing are widespread across the region and you will have no problem finding new places to socialise with friends on the weekends.