Teaching abroad in Europe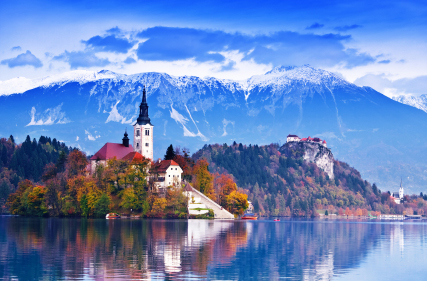 Europe is physically one of the smaller regions of the world, but it is one of the most diverse. Over 230 languages are spoken in Europe, which is made up of 50 countries. The countries are too numerous to list, but those popular with international teachers are Spain, Italy, France, Portugal, Turkey, Switzerland, Germany, and Poland.
Types of international schools in Europe
Some of the oldest international schools in the world are located in Europe, along with some of the newest, and the variety of schools on offer is as varied as the countries themselves.
Some countries such as Switzerland, Germany and France have a larger number of schools serving an expatriate population, and others such as Spain, Turkey and Italy have more schools that serve a host national population.
Finding a teaching job in Europe
Given the variety of countries and schools it is difficult to generalise but a few factors characterise this region which are important for prospective teachers to know. International schools in popular, well known, warm Western European countries such as Spain, Italy and France face long visa lead times for non-European teachers. Many countries also have a requirement for a Masters Degree in order to get a visa. A person from outside the region needs a work visa to be legally employed, and this is quite distinct from a right to visit as a tourist. Remember that since Brexit, British passport holders do not have an automatic right to live and work in the EU and must meet the same visa requirements as other non-European nationalities.
Teaching Contracts and Salaries in Europe
Contracts are typically 1 year renewable or continuous. Depending on the school and the country, flights might not be offered, or if they are, it might be a small stipend so teachers from outside the EU might be required to pay out of pocket to supplement this cost. Housing allowances are not common in warmer Western European countries, and the cost of housing can be high compared to the salary. Boarding schools are numerous in certain countries, notably Switzerland, so teachers can be provided with housing in exchange for periodic boarding duties. Bonuses are not common in Europe.
Salaries are always taxed, and the tax rates in many European countries can be steep, so teachers are urged to work out what their "take home" pay (i.e. after tax) would be before making any decisions. There are no age restrictions on working in Europe and medical coverage is often provided by national health services with few restrictions on pre-existing conditions. It is important to remember to ask about the quality of medical care, however, as it can be very good in more developed countries but less reliable in some of the less developed ones.
Visas in Europe
For schools that hire EU teachers who do not require a visa, there are few restrictions on who can and cannot teach, beyond having appropriate teacher training and recognition as a qualified teacher in your home country. For schools that require a visa, teachers may have to provide evidence of their ability to teach a particular curriculum or subject, but this varies by country and by school. Newly qualified teachers can be hired throughout Europe, but often competition for jobs (especially in popular Western European countries) means that they are not often seriously considered there.
Term Dates in Europe
The school year in Europe runs from September to June.
Because of the multicultural aspects of the region, teachers with some experience and training of teaching children for whom English is not the first language are in high demand and teachers who have English as their first language are preferred. Because modelling the language and communicating with children who are acquiring English is so important regardless of the subject being taught, many schools can be sensitive to strong regional accents of any kind, whether English mother tongue or not, so it is important to communicate clearly at all times.
Teachers who register with Edvectus will find resources and tips for teaching children who are acquiring English in our Learning Portal.
Lifestyle in Europe
Climate
The European climate is temperate or continental, and much warmer in southern countries like Italy, Greece and Turkey, and colder in the north.
In Your Free Time...
Europe is a traveller's paradise with so many countries and cultures connected by a low-cost airlines, well developed railway networks, ferries and excellent motorways.
Travelling
At the risk of stating the obvious, no trip to Europe would be complete without visiting tourism powerhouses such as London, Paris, Munich, Madrid, Barcelona, Rome, Istanbul, Amsterdam, Edinburgh or Dublin. But beyond that lies so much more to see. Whether you spend time wine-tasting in France, swimming in the Adriatic in undiscovered Croatia or seeing a puppet show in Prague, you will never, ever have enough time in Europe to see it all.
Sports
Football (soccer) is extremely popular in Europe both to play and watch. Rugby, winter sports such as skiing and ice skating, swimming, hiking and cycling are popular pastimes for many as well.
Clubs and societies
There are expatriate clubs in Europe, but most expatriates find that they integrate well enough into the local culture, and that local services are well documented enough, that they are unnecessary. That being said, large numbers of expatriates often join local clubs and societies taking part in theatre, sport and social networks once they learn enough of the local language.
Bars, pubs and clubbing
Alcohol is unrestricted in Europe and you will find bars, pubs and clubs to suit most tastes. Remember that the drink driving limit is exceptionally low in many countries and strictly enforced, so take advantage of the well developed public transportation networks and licensed taxis to get you around after a night out.