5 things that might stop you from getting that teaching job abroad
It's easy to imagine yourself teaching abroad but knowing the obstacles in your way will help you get there. Below are the top 5 things that might prevent you from getting the job you want.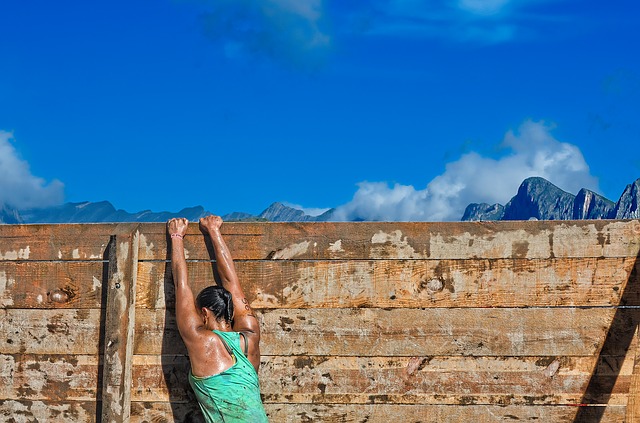 1. Age and experience. Many popular countries have set minimum requirements for experience and many more have maximum age requirements. Countries like Abu Dhabi, Egypt, Oman, Indonesia and China now require a minimum of 2-5 years of teaching experience to teach at most international schools so you won't get a look in if you don't have it. In addition, some popular countries such as Dubai, Singapore and Hong Kong get so many good applicants that they don't normally hire less experienced teacher regardless of ministry requirements. All countries in the Middle East, as well as China, Indonesia, Singapore and Hong Kong have visa related age restrictions that kick in at 60. What can you do about it? Think about similar countries such as Kuwait and South Korea to start your career. And think about Africa, Europe and Eurasia when you are older.

2. Broken contracts and inconsistent experience. International schools want teachers who can produce good academic results and who have good references to prove it. If you have not taught recently, or if you have left your school in a bad way you won't be able to convince a prospective school you can do the business in theirs. What can you do about it? Make sure you do your research before taking an overseas contract so that you don't end up at a bad-fitting school. And if you have spotty experience be aware that you will not be able to get a look-in at the most prestigious schools so have realistic expectations and work hard to get your CV back on track by sticking it out and getting good references. Edvectus has a number of schools that will take less experienced teachers that have a history of positive feedback.

3. Lack of experience in the right curriculum. 40% all international schools use a variant of the UK curriculum. 25% use the US curriculum and about 20% use the International Baccalaureate curricula. These schools will naturally prefer teachers who have experience teaching in their system and the most popular schools and the most popular cities/countries will probably get what they want, locking out perfectly good teachers who just have not had a chance to prove themselves. What can you do about it? The best bet is to think of teaching abroad as a two or three stage process. First, take a job to get you the experience you need and then once you have proven your abilities in a sustained way, apply to a more popular school / area. Edvectus has identified a number of good 'starter schools' that are happy to take teachers without direct curriculum experience to enable you to get your foot on the international ladder.

4. Accent. 80% of all international schools serve mainly host nationals and children for whom English is not the first language. These schools want their expatriate teachers, which cost them much time and money to select, hire and sponsor, to be able to model the English language appropriately and be clearly understood by their children who are still learning. This is why strong accents of any kind can cost you the job you want. What can you do about it? If you want to know what schools want to hear, then tune into the British BBC or an American newscast and work on losing your regional accent when you interview and teach.

5. Lack of Focus. International schools take a big risk when they hire you. It costs them money to sponsor your visa, fly you out, train you and support you. So it should come as no surprise that they want to minimise their risk, and will want to know that you have thought long and hard about your decision to become a teacher, that you love your teaching subject, and that you have really researched teaching abroad. If you have moved in and out of teaching, if you flit between two or more subjects/levels, or if your knowledge of the country/culture/school for which you are interviewing is shaky,then your lack of focus will probably put schools off. What can you do about it? Do your research (our Learning Portal can help), focus your career aspirations and stick to it.