About Us
Looking for teaching jobs abroad? Edvectus matches western-trained teachers with international teaching jobs.
It's as simple as that.
Edvectus is a friendly, innovative international school recruitment agency that combines international teacher recruitment with a learning portal for teachers who wish to improve their teaching skills, enhance their knowledge of international curricula and their knowledge of working abroad.
As an international school recruitment agency, we specialise in matching internationally minded qualified teachers with appropriate internationally based schools and our unique approach allows our candidates to access carefully developed and moderated online training that will enable them to land their dream teaching jobs abroad. At the same time our clients minimise their risk by hiring teachers who are qualified, screened, trained and informed about their school, their region and the challenges of working abroad.
Our consultants are ex-teachers with international experience and our Learning Portal is a valuable tool that is free to our registered candidates.
---
Who are we? Meet some of the team.
London Office
Managing Director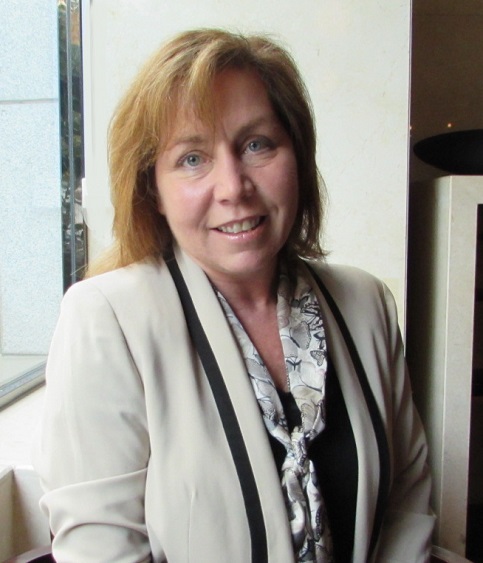 Education: B.Sc Engineering (USA), MBA (UK)
International experience: I have lived and worked in the US and the UK and have travelled to over 35 different countries in Europe, Middle East, Central Asia, Southeast Asia and Far East. I've seen dozens and dozens of international schools around the world. They are fascinating, exciting and all different.
Why international teacher recruiting? I like the idea that I can help teachers make better choices by giving them well-researched information and guidance based on my 20 years' experience. I also like helping schools find teachers who are well matched to their needs. I get satisfaction out of a job well done. I love the fact that I learn something new every day- whether it's a cultural insight, new market information or changing visa requirements- this job keeps me on my toes.
My favourite travel memory: I have two. For work it was when I took a train across the steppes of Kazakhstan. It was both surreal and beautiful. For fun it was renting a seafront house with my extended family in rural Croatia. In both cases hardly anyone spoke English which is probably what made it so happily memorable. I love a challenge!
Recruitment Manager, Europe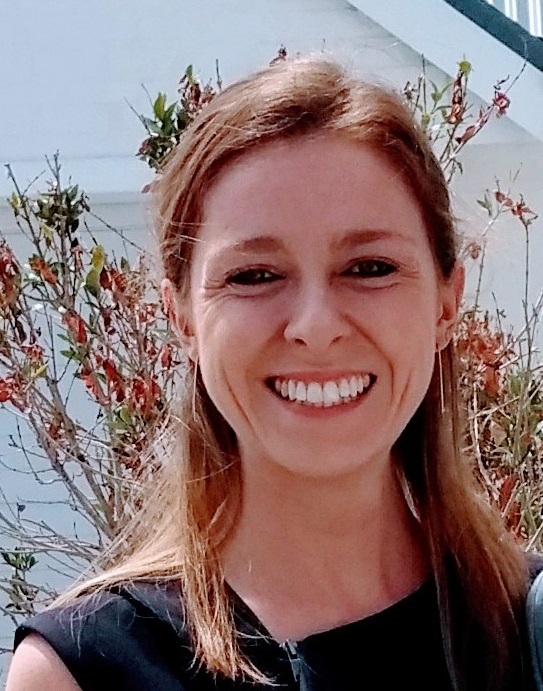 Education: MA English Literature and Film Studies (UK), TEFL Certified (UK)
International Experience: I was born in London but grew up in Northern Ireland. After graduating I moved to Asia to teach English for six months but ended up working and living abroad for six years. I have taught a range of students from kindergarten to adults in China, Hong Kong, Thailand and Spain. I love travelling and have been to 30 countries throughout Asia, Europe and the Americas.
Why international teaching recruiting? Moving abroad to work as a teacher was one of the best things I have ever done. I met people from all over the world, made some lasting friendships, gained a wealth of knowledge about Asian and other cultures, and travelled across the globe before returning to the UK. To have the opportunity to now encourage teachers to move abroad felt like the next step after teaching. I am passionate about education and travel and can relate to teachers concerns about making the life changing decision to move abroad. I am excited to help and support teachers in finding the right school and getting them started on their global adventure.
My Favourite travel memory: There are so many to choose from but I'll mention two that really stand out. The first is camping on the Great Wall of China with my now husband and a group of friends. We spent the day hiking through the mountains, set up camp on the Wall itself, and the night was spent having a BBQ and Chinese Baijiu whilst trying not to fall off the Wall in the dark. But the best part was watching the sunrise over the Wall and the Beijing countryside. The second has to be watching a herd of elephants in the wild during our bush trip at Kruger National Park, South Africa, literally the best thing ever!
Recruitment Associate in South Africa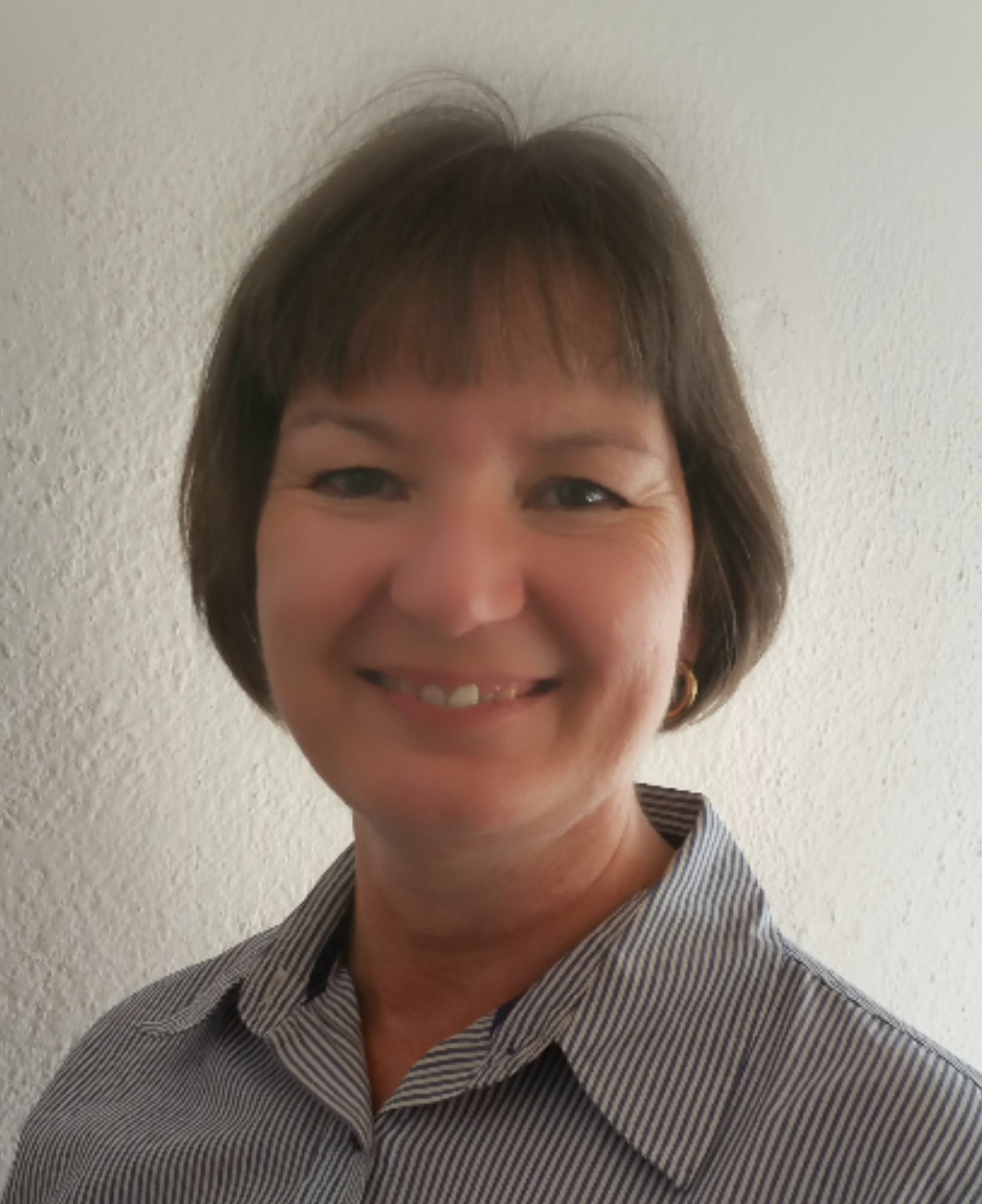 Education: Bachelor of Nursing (Education & Community of Health- SA)
International experience: I was born in Zimbabwe but moved to Cape Town in 1982. I love to cruise and have pretty much covered right the way round the African continent, stopping at some wild and exotic places along the way.
Why work in an international school recruitment agency? Edvectus and I met in 2014 and immediately got on very well! Being people orientated and having a desire for teachers to succeed, I love being a small cog in the recruitment wheel.
My favourite travel memory: Cruising out of Venice at sunset - it was just the most spectacular thing I've ever seen.
International Recruitment Consultant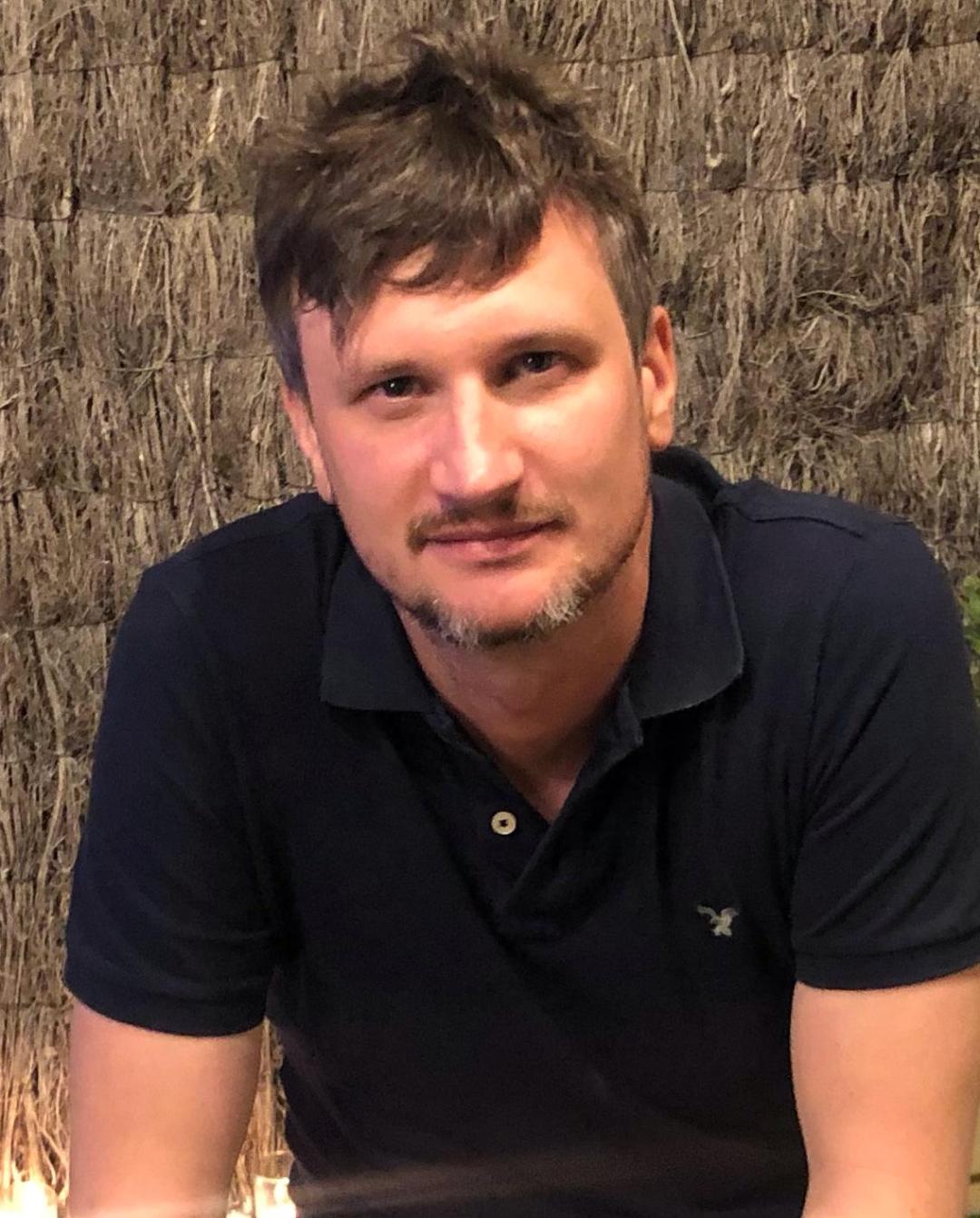 Education: Sc (Econ) Marketing & Economics (University of Wales). Master in HR Management (CEF Madrid)
International experience: I lived and worked in Madrid for 13 years. I first taught English, then worked in publications writing Education Material for the Spanish newspaper El Mundo. Then I completed a Master in HR management, with a view to entering recruitment one day.
Why work in an international school recruitment agency? This role brings together my studies and work experience perfectly. Since I used to be a teacher, and have a lot of friends who are still teachers, I understand the challenges they face, so I feel this was a natural transition for me. I love the recruitment process, talking to teachers, answering their questions, and generally getting to know them. I love it too when they get the job they wanted, and then let you know how it's going! Since I've lived overseas, I can help them to learn what to expect and give them advice on how to settle in.
My favourite travel memory: When I was in Costa Rica, I ventured out one weekend to a surfer's town that I cannot for the life of me remember the name of. It was a stunning place. I stayed in what I can only describe as an outdoor hostel (the roof was like a tent) and I got over any fear of bugs I may have previously had. Costa Rica is also the only place I've ever seen monkeys in their natural habitat, just out swinging from the trees around the resorts.! One far simpler memory closer to home that sticks out is when I took a train from Oslo to Stockholm in the middle of winter. It was like travelling through Narnia!
United Arab Emirates Office
Business Development Director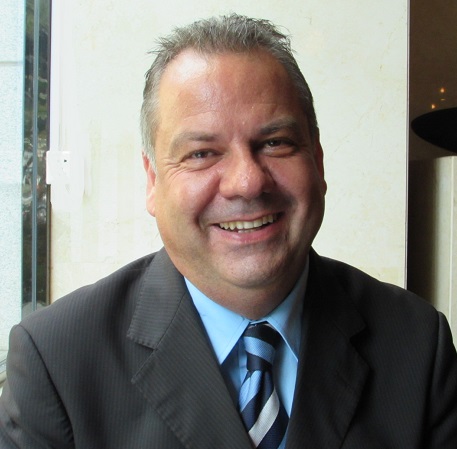 Education: B.Sc. Plant Biology (UK), PGCE Secondary Science (UK), MREC (UK)
International experience: I have taught in Kuwait for 2 years and have lived with my family in Dubai, UAE for over a decade, during which time I have travelled to many countries throughout the Americas, Europe, Africa, Asia and Australasia.
Why international teacher recruiting? International teaching dramatically changed my life both professionally and personally and catapulted me in new and exciting directions I never before considered. Being part of a life changing experience for a teacher wanting to work overseas is a very responsible position to be in, as this is a lot more than sending a teacher down the road for a day of supply, and I love it. Being located in the region where we place teachers has helped me professionally and culturally connect with a wide range of schools across the Middle East which has enormously supported teachers and schools find the right match for each other.
My favourite travel memory: My goodness, I have so many from which to choose so let me highlight a quick few: black water rafting in New Zealand, deep sea fishing in the Caribbean, tracking a cheetah in Kenya, joining the Buddhist pilgrimage climbing Adam's Peak in Sri Lanka, accidentally almost selling my wife for 20 camels in Giza. Despite my extensive travel experiences, I just love fell walking in my home country in the Lake District in the UK, can't beat it!
North America Office
International Recruitment Consultant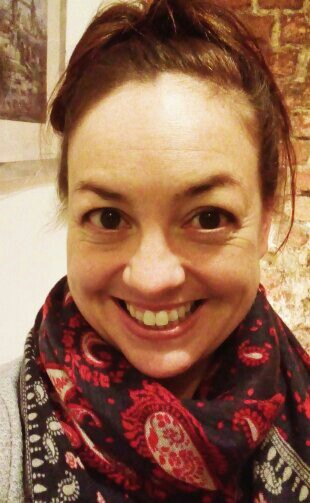 Education: BA in English (USA), TEFL and TEFL-C Certified
International experience: I have been working in international education in some capacity for the last 15 years. My first post abroad was teaching at a small chain of language schools in Southern Poland. After that I was in Shanghai for 6 years in educational management and HR. I have also worked as an HR manager for a school in Abu Dhabi and spent a year in Saigon as an Academic Director of a growing chain of test prep centers. Now, I have settled in Europe again and I am happy to be back in recruitment!
Why work in an international school recruitment agency? It's so satisfying to help others make their dreams of teaching abroad come true. Living and working abroad is a truly transformative experience- and I wholeheartedly recommend it to anyone.
My favourite travel memory: For me, the best memories I have of travel are due to the people I have met around the world. I think back on good times with friends: brunches in Shanghai, rooftop bar-hopping in Saigon, lazy afternoons on the Market Square in Krakow, magazines and cocktails poolside in Abu Dhabi. Lifelong memories and forever friendships!
Australasia and Asia Pacific
Account Manager - Asia Pacific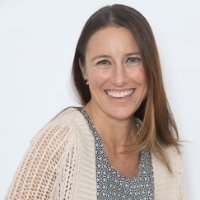 Education: BA (Hons) History & American Studies (UK), PGCE Secondary (History) (UK)
International experience: I am originally from the East Yorkshire in the UK but moved to Sydney, Australia 9 years ago. The plan was to move for 2 years and then go home... I love travel and experiencing new places and at last count I think I have been to 24 countries for either work or pleasure. I hope to experience many more for both reasons.
Why international teacher recruiting? I really enjoy working with the schools in South East Asia and the Far East and connecting with people from different countries. Learning about countries I've never been to and learning about different cultures – even just through interactions with local or expatriate staff working in a school – is fascinating to me and keeps me constantly interested in my job. The feeling of placing someone in their dream job or of introducing someone to the next exciting chapter in their lives is really good and I love it when teachers let us know about their experiences or write a blog we can read.
My favourite travel memory: Sampling the obligatory Singapore Sling in the amazing Raffles Hotel in Singapore with my sister on a round the world trip. It was just before Christmas and the streets and malls were lit up and decorated within an inch of their lives, so despite being extremely warm it did feel very festive. A close second would be a work trip to Kuala Lumpur in Malaysia where we visited a school in the Highlands just outside the city. The views were spectacular and the lush green hills (complete with monkeys) were an amazing contrast to the city.
Richard Gaskell
Leadership Search and Market Intelligence Manager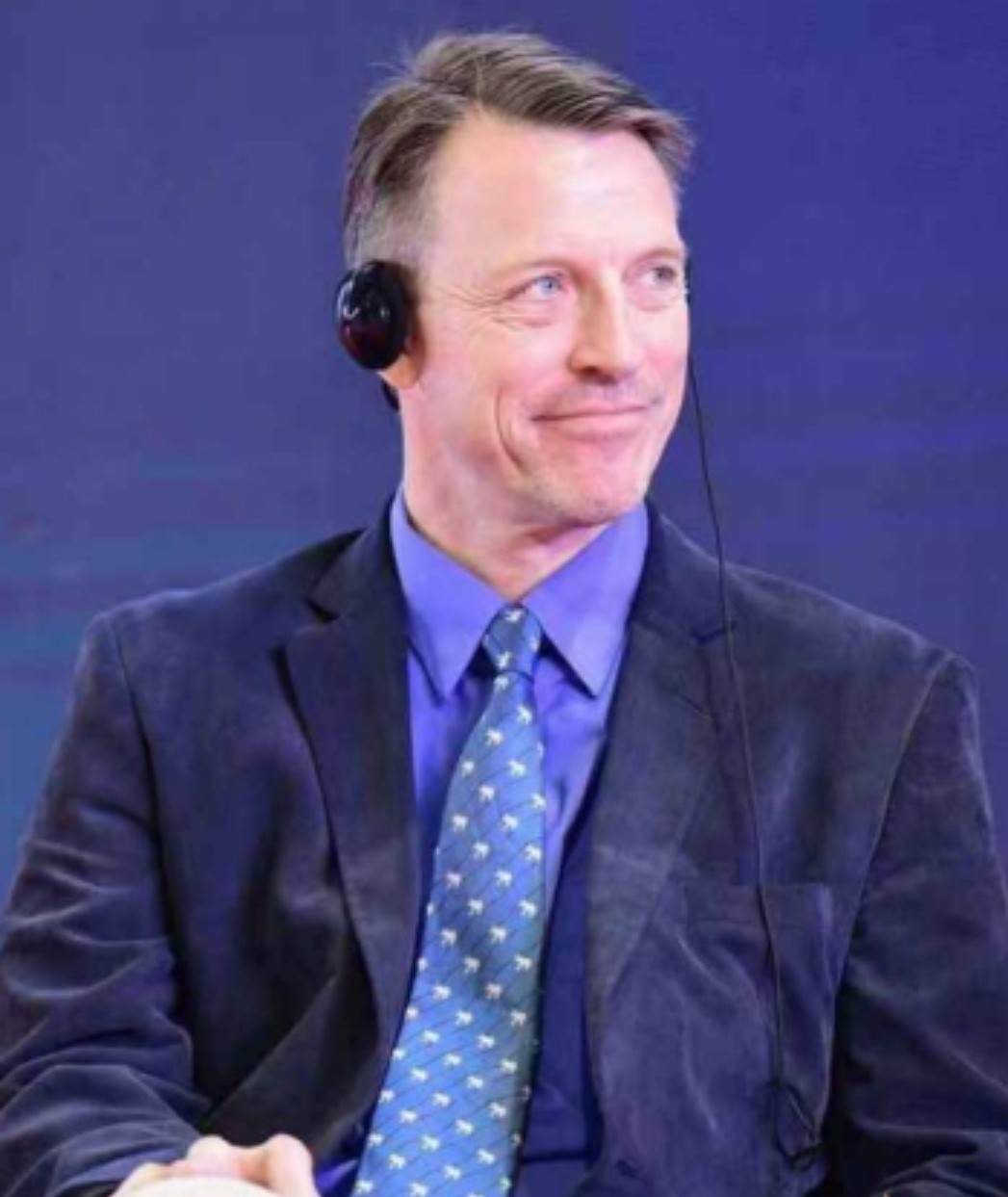 Education: Agricultural Merchanting- Nottingham Trent University (UK)
International experience: I was born and raised in the West Country of the UK. Went to South Africa when I was 21 and stayed for 18 years. Worked for Scholastic where I got to visit many of the countries in Africa, Europe and Middle East. Met my wife in Johannesburg and moved back to UK for 2 years before taking the plunge and moving to Thailand. Have visited international schools every country in Asia Pacific except East Timor.
Why international school leadership search? I have worked with Edvectus with a different hat and decided it was time we joined forces and helped schools and leaders navigate the International School market. I am passionate about school development, so I am excited to be able to work with school owners and boards find the right Head for their school.
My favourite travel memory: Swimming with turtles in the Madagascar sea and a summer month, staying in our own farmhouse on Exmoor with the kids.