Welcome to Edvectus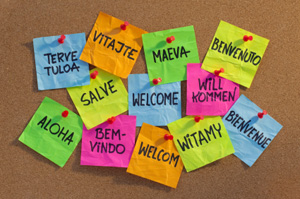 Congratulations! You have embarked on the first part of your journey towards an exciting and fulfilling career teaching abroad.
The decision to teach abroad should never be undertaken lightly. Moving overseas to teach in an international school can be a life changing experience, and it requires research and preparation. Edvectus firmly believes that a prepared teacher is a successful teacher. We work with our registered teachers to help them find the right information about foreign cultures, regions, curricula and jobs to help them make the right choices. We feel that our process gives our teachers leverage and an advantage of knowledge when evaluating, applying, and interviewing for foreign teaching jobs.
On our website you will find general information about teaching abroad, including regional and country guides, teacher tips (such as how to evaluate financial packages), and other general advice and insight.
For our registered teachers, an even richer array of information is at hand – you will have access to a vast collection of specialized information about international teaching, accessible through your free, personalised Learning Portal. You will find hundreds of videos, guides, documents, courses and websites all developed or hand-selected with the international educator in mind, and these resources are updated constantly. You can track your learning progress, recommend resources to others, and let your friends know what learning you have achieved.
National teacher training systems are only designed to train teachers to work within their national systems. Edvectus' unique Learning Portal gives you the edge you need to embark upon and further develop your teaching career internationally. Best of all is that it's 100% free to register with us. Our service - and access to our learning portal - is totally free for teachers. There are no hidden costs, and no surprises.