Saving in Shanghai: China Week Day 4
The cost of living in Shanghai is relatively high in comparison to many other locations, and despite being the most expensive city in China, according to Expatisan, Shanghai is still about 32% cheaper than Sydney, 29% cheaper than Auckland; 28% cheaper than Toronto, 44% cheaper than London, 50% cheaper than New York and 30% cheaper than Dubai.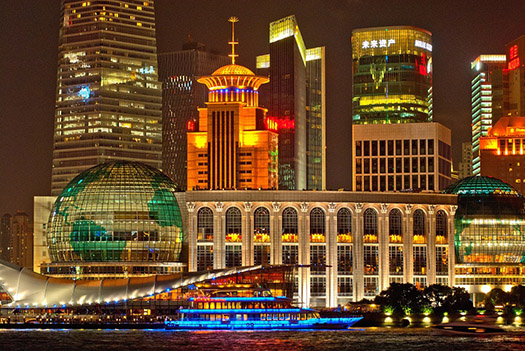 Most expats living in Shanghai would probably agree that rent is the most expensive deduction from their salaries. However, rent quickly becomes irrelevant for international teachers considering a move to the city includes furnished housing or an accommodation allowance as part of the benefits package provided by the school. Health Insurance, flights, a relocation allowance, tuition for dependent children and end of contract bonus are usually all included. If you're lucky enough, some schools also pay for utilities. Since the cost of living is immediately dramatically reduced, the savings potential dramatically increases.
If you are savvy with your spending and eat and live like a local (as opposed to buying imported brands which are more costly), you'll save a significant portion of your salary. Even if you do splurge on some things, you're still likely save a LOT more than you would in your home country.
To give you an idea of potential earnings, the top international schools in Shanghai pay salaries of around RMB 25-30K per month (approximately $3500 - $4200 USD, or £2700 - £3300 GBP) for a teacher with 2 years of post-qualification teaching experience. Taxes operate on a sliding scale which varies according to salary.
Expenses could include some of the following:
Food - Buying vegetables from local sellers can be as much as half the price of the same from the supermarket. Eating at small local restaurants is a lot less expensive than the mid-range Chinese or those serving foreign food. You may find at the more upmarket restaurants a service charge is also added to the bill since wait staff don't usually earn tips in Shanghai.
Alcohol - Drinking can also eat into your budget, but less so if you steer clear of the more upmarket venues. Keeping an eye out for the many promotions and "Happy Hours" which can help keep the cost down! As with food, sticking with local beer, wine or the national drink, baijiu (google it) is much more affordable.
Shopping - Buy local at the numerous markets and again savings will made. There are markets for everything – branded clothing, books, electronics and so on. Buy at the malls on Nanjing Road and you will be paying Western prices.
Transport - This is actually one of the cheapest things about living in Shanghai - its easy, quick and affordable to travel by metro, bus, train or even taxi (just remember your taxi cards if you don't speak Mandarin!).
Utilities - The average cost for a standard household for electricity, gas and water is about RMB 429 per month, and for uncapped Internet (ADSL) around RMB 130.
Hopefully that gives you an idea of how teaching in even one of the most expensive Chinese cities can still present multiple savings opportunities. Check out our Shanghai jobs below!
Hot Jobs in Shanghai Schools
Click on the job number for detailed information and to inquire with an Edvectus specialist.
J9404 - Whole School female PE Teacher (Dec. 2019)
J9462 - Early Years Teacher/ PYP Coordinator (Jan. 2020)
J9416 - Secondary Art with Film Teacher (Feb. 2020)
J9446 - Primary (Jan. 2020)
J9653 - Middle School Music & Drama (Feb. 2020 + a LOT of Aug. 2020 vacancies)
J9451 - Secondary Science to A Level (Jan. 2020)
J9641 - Early Years Teacher (Jan. 2020)
J9473 - Secondary Music & Performing Arts HOD (Aug. 2020)
J9642 - Secondary Drama (Aug. 2020)
J9643 - Secondary Science (Aug. 2020)
See all of our open positions in China here, or register with us now to get started!