Alef Education US Charter schools - Abu Dhabi City
Middle School Teaching Jobs for Experienced Teachers - Jan 2022
Experienced teachers are needed to staff these new US curriculum Charter Schools in Abu Dhabi City and Al Ain UAE managed by Alef Education. Charter schools are state funded schools for local Emirati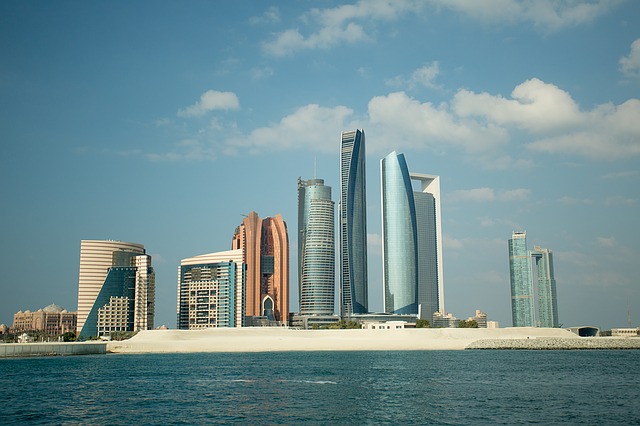 children. They use the US Common Core curriculum, modified to meet the local needs. The schools are run by an independent company with western management who have lots of experience with Ed Tech.
This is an opportunity to be in at the ground floor of a new project, and candidates must have especially good personal and professional resiliency, cultural awareness, a high tolerance for uncertainty and a 'roll up your sleeves and pitch-in' attitude. The salaries and packages reflect the high level of professionalism needed. New projects are always filled with unknowns, and the schools need staff who look upon challenges as opportunities rather than staff who want the certainty of a finished product.
These particular schools are boys-only Middle Schools, serving grades 6-8. These are formative years where young minds are it's natural to test boundaries, therefore having excellent relationship building skills, a good knowledge of the culture, a flexible pedagogy and appropriate classroom management techniques are essential. We find that teachers either love or hate this age range and we are looking for those who love it!
The rewards are many. Along with an excellent teacher employment package that includes a tax free salary of 12,000 to 15,000 AED (about US$3300-4000) per month for teachers depending on experience, a 2 year contract, flights yearly, and housing or a housing allowance and generous medical coverage, there are intangibles such as a greater understanding of local culture, deeper ties to the community, making your mark on a transformation project and a sense of having made a real impact to the lives of these boys and their families.
Note that, unlike international schools, UAE Charter schools are not suitable for dependent children of teaching staff. An education allowance of AED 15,000 per child per year for up to two children is given instead to help alleviate the cost of private education. Candidates are encouraged to do their research to make sure it meets their needs.
Subjects Needed:
January 2021 Vacancies (All Middle School G6-8 level)
English Teachers
Math Teachers
Science Teachers
Social Studies Teachers
Design Teachers
Computer Science Teachers
Art and Design Teachers
Mandarin Language Teachers
PE Teachers
Special Needs Teachers
Librarians, Counsellors,
Requirements (teachers):
2+ years of post-qualification experience teaching the subject needed at Middle School level.
A Bachelor's degree relevant to the teaching subject
Completely fluent in English.
Experience of teaching English language learners, positive behaviour management techniques and good subject knowledge.
Good IT/Computer skills.
Teacher training and certification for Middle School ages such as a PGCE, Bachelors or Masters of Education, Full US teacher certification, etc. A TEFL certification is not sufficient.
Excellent teaching references from all recent previous employers
The right personality- a good sense of humour, ability to engage positively with others, flexible/adaptable, and resilience both personal and professional. Being open minded and a lifelong learner is essential.
For leadership roles see individual jobs for requirements
Benefits
Tax free salary of 12,000 – 15,000 AED/month (teachers), 15,000 -18,000 AED/month (middle leaders)
Medical insurance for self, spouse and up to qualifying dependent 2 children
Housing or housing allowance
Tax free salary of 14,000 - 21,000 AED/month for Counselors and Librarians, inclusive of housing allowance
Flights yearly for self, spouse and up to qualifying dependent 2 children
Education allowance of 15,000 aed/child for up to 2 qualifying dependent children
End of service gratuity
Orientation upon arrival, professional development and excellent IT resources
How to apply:
Contact your Edvectus recruiter or fill in the form below