Teaching in Asia - Fact vs Fiction
Edvectus Educator: Frequently Asked Questions/Misconceptions about the Far East and South East Asia. Fact or Fiction?
---
Jump to: Introduction | Salaries | Pollution | Too Cold | Language barrier | Internet limited | No Western Food | Religious Freedom | Repression | Too Far Away | Travel in Asia | Racism | Only TEFL Jobs | Quality of Education
---
The last decade has shown steady growth in the amount of English-medium international schools. According to ISC statistics, in November 2015 there were 8000 International schools and the number is predicted to increase. The reason behind this is the growing demand for 'Western style' education which, many parents believe, is an important stepping stone for their children to achieve high academic standards and to obtain places at good western universities. In return, this has increased the demand for fully qualified, native English speaking teachers from across the globe, with the most popular countries to recruit from being the UK and US.
The current international market is very healthy and teachers looking to go abroad are spoilt for choice. However, it is still apparent that many teachers seem to favour the Middle East – and in particular, the UAE - when picking their next international destination. This creates a very competitive job market where teachers have to choose from limited options. Asia has the distinct advantage of less strict visa regulations whilst most countries within the Middle East require teachers to have a degree that matches their teaching qualification. This requirement makes it very difficult for some teachers to secure a teaching role at a good school that truly matches their expertise and experience. More often than not they will also have to compromise on their salary expectations.
Meanwhile many top UK and US schools are opening international branches in the Far East and South East Asia in response to the growing demand. The career progression and accompanying benefits package match those of the schools in the Middle East, which is great news for those looking to save as the living costs are generally lower in Asia. It is also easier to obtain a teaching visa as most countries in Asia don't require teachers to have matching qualifications. Any teacher considering a career move to this part of the world, however, would still have to be fully qualified to teach in state schools at their home countries.
Despite this and despite the steady growth of international, well established schools, Asia is still the road less travelled; therefore Edvectus has addressed the most commonly asked questions/misconceptions about teaching in Asia to assist those teachers who are considering teaching abroad but are not yet sure about this side of the world!
Some South East Asian salaries might seem lower when compared to other countries (like the UAE) but cost of living is also much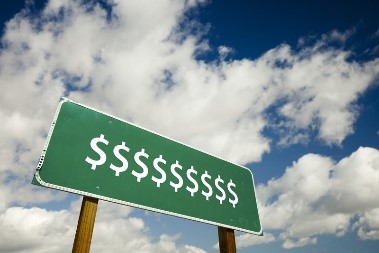 lower. Indeed South-East Asia is one of the cheapest places to live in the world. And, whilst the Middle East is well-known for having tax-free salaries, there are a couple of countries in Asia that also offer tax-free salaries, such as Myanmar (there is currently no income tax arrangement for expats) and Brunei. Whilst salaries are still taxable in Indonesia, they are usually quoted as net salaries so this is worth remembering when looking at salaries from schools in this country. Those countries that do still tax are often very low. Macau, for example, has one of the lowest tax rates in the world (well bar those that are tax-free of course!) at around 3%, Singapore (10%) or China (between about 10 and 20% depending on salary). The tax rates in Asia are far lower than Western countries - like the UK (10-40% depending on income) or Australia (about 10-45% depending on income) - but the cost of living is also very low. According to Expatistan.com, Guangzhou China is 42% cheaper than Dubai, 46% cheaper than Sydney and 56% cheaper than London. Shanghai is 25% cheaper than Dubai. Beijing is 30% cheaper than Abu Dhabi whilst Jakarta, Indonesia is 47% cheaper than Abu Dhabi. Chinese school salaries are on average 20% better than those in the Middle East with similar benefits, so the savings potential is actually far higher. The Expatisan World Cost of Living Map and Index is interesting https://www.expatistan.com/cost-of-living/index
With regards to not being as high as they are at home – on paper anyway – you have to remember not only the lower cost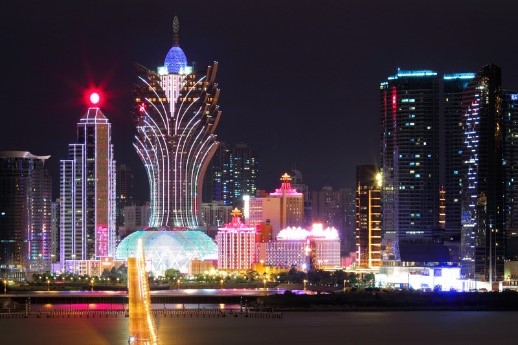 of living overseas and lower tax rate but also that pretty much everything is paid for by the school: rent (and accommodation is often fully furnished), flights, medical insurance and often tuition for staff children at the school, utilities and sometimes even lunch and transport to and from school. Most international contracts also offer an end of contract bonus. So even if a figure looks less on paper than it would in your home country, you have to remember you will be paying no rent, less tax, no council tax, no medical insurance and possibly no utilities, lunch or transport. Already that figure will be looking more attractive and then if you factor in the lower cost of living that salary is going to go a lot farther than it would in your home country. Although there are exceptions to every rule and the international school market is incredibly variable and changeable, in general, Far East and SEA schools offer more 'family friendly' employment packages (flexible accommodation, free schooling, etc.), whereas the Middle East schools more frequently offer the tax-free employment package.
According to the World Health Organisation's list, Chinese cities are most definitely not the most polluted. 9 of the 10 most polluted cities based on air particulates are in India and Pakistan. Beijing China (which takes lots of flak in the press) is lower than Cairo Egypt, Abu Dhabi UAE and Doha Qatar.
See this article https://en.wikipedia.org/wiki/List_of_most_polluted_cities_in_the_world_by_particulate_matter_concentration
If you have severe asthma, we recommend you take a look at this list because there are many cities to avoid, relatively few of which are actually in China. There are many cities in China that have good quality air – the coastal cities such as Qingdao, Xiamen and Zhuhai – and schools that are in the more smoggy areas use air filtration systems in the schools and tend to treat poor climate days as they would a rainy day and stay indoors. They do stress that these days are not every day and there are many nice, clear, clean days.
Well for starters, it can get just as cold as England, Canada or New Zealand! Certainly parts of Northern China – such as Changchun and Beijing - can get very cold in winter but summers tend to be warm and - down south - even tropical. And in the colder locations, such as Changchun, there are popular and very pleasant winter activities to warm you up, such as skiing and ice skating in the parks and fun games throughout the winter. You can also visit one of the largest annual ice sculpting competitions which takes place in Harbin, not far from Changchun, where teams from different countries around the world compete on the most magnificent ice sculptures.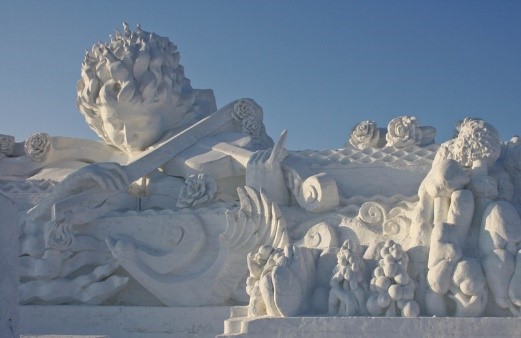 As in all countries that have distinctive seasons, you will need to dress appropriately if you do end up in a location that can get cold in winter. You can be prepared and bring your warm weather gear (such as hats, ear muffs, moon boots, gloves and winter jackets) with you, or, if you don't want to fill up your suitcase too quickly, you can buy fashionable warm weather online. In China, there is a website called Tao Bao, which is similar to Amazon, and they will deliver to your door so you don't even have to outside! As in the UK and other countries geared up for cooler winter months, it's only really on the way to school and home that you would be exposed to the cold as most schools have good heating systems and apartments have heaters. It's usually easier to dress in layers as well because most places are heated and you end up too hot once inside. Similarly in warmer climates it is usually inexpensive to buy, but do remember that often the range of sizes can be limited so, for example, if you have particularly large feet or you are very tall you may struggle to find your size!
During the summer and spring months, northern cities such as Changchun are extremely pleasant - not too humid or hot - and the perfect climate for travelling and exploring the mountains and national parks in the area. Changchun is also very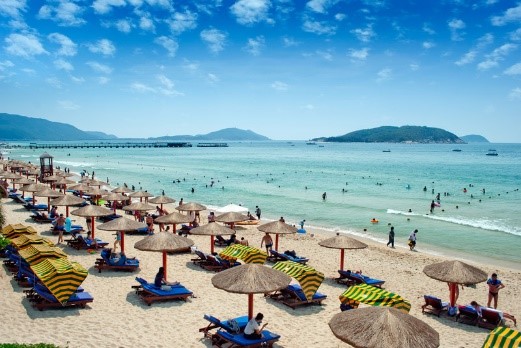 well connected to Beijing and the rest of China by train, buses or planes if you should want to take a trip down south. Further south the summers are usually very pleasantly warm and, despite China not usually associated with beaches, there are some beautiful coastal locations to enjoy the warmer weather such as Huiquan Beach –Qingdao, Beihai Silver Beach, Yalong Bay (aka The Oriental Hawaii) on the island of Hainan (off the southern coast of China), Wuzhizhou Island (aka the Maldives of China), Tianya Haijiao and Dadonghai, all in Hainan Province.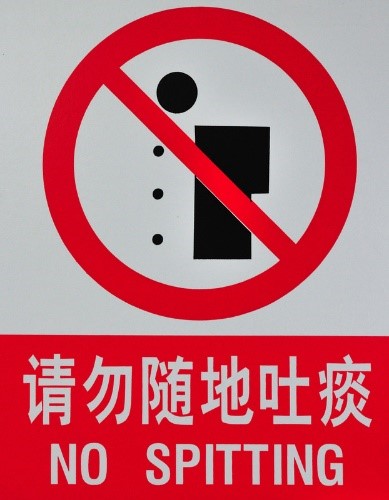 English is not as widely spoken in Asia as it is in other regions and is not widely used in China compared to locations like Singapore or the UAE. But it is getting better! Nowadays, most school children learn English at school and are keen to practice. In China, most road signs in major cities are written in Chinese characters as well as Pinyin (English characters) so foreigners can read them too. In smaller cities you will find fewer English speakers than in larger cities like Shanghai, Guangzhou, Jakarta, or Ho Chi Minh City, where there are lots of foreign workers, but pretty much everyone you encounter will be happy to have a go at communicating with gestures, calculator-based bargaining and pulling in others to help. Most teachers find that if they pick up a few words and phrases of the local language it helps immensely. Asian people are very welcoming and willing to help (even when they can't understand a word of English!) and they will love you for your efforts! In saying that, there are locations such as Singapore and Hong Kong where English is widely spoken too making these the ideal first overseas location.
A few governments in this region are involved in the administration of the internet in their country. The Chinese government, for example, currently restricts the use of a few internet-based services. However, the easy and common way to use these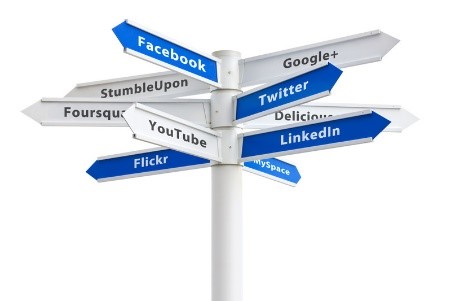 same services, despite the technical block, is called a Virtual Private Network or VPN. They are often used around the world for a variety of harmless reasons – e.g., Canadians or Brits use a VPN to gain access to American Netflix content that is not otherwise allowed under their home accounts. Many countries in the Gulf have similar technical blocks – e.g., Oman doesn't allow the use of Skype. Expats or foreigners in those Gulf countries use VPNs to continue on with their internet usage as they would in their home country. It doesn't seem to affect teachers or schools we work with in Asia very much. Every now and again they will have to find a new VPN but there always seems to be a work-around!
In the major cities in Asia there is plenty of opportunity to eat both Asian and Western food with many familiar brands available (such as Carrefour, Tesco, Marks & Spencer's and the obligatory fast food outlets such as Pizza Hut, McDonalds, and KFC etc.) and western style café options. Of course buying Western food is more expensive and it's much more fun to be adventurous and try the local – and often excellent but cheaper – cuisine but for those moments where you want a little familiarity and a taste of home it's usually easily accessible.
There is a wide range of religions in Asia, with some of the more popular ones being Buddhism, Hinduism, Islam, Christianity, Confucianism and Judaism. Many Asian countries are multi-ethnic and tend to be tolerant of several different religions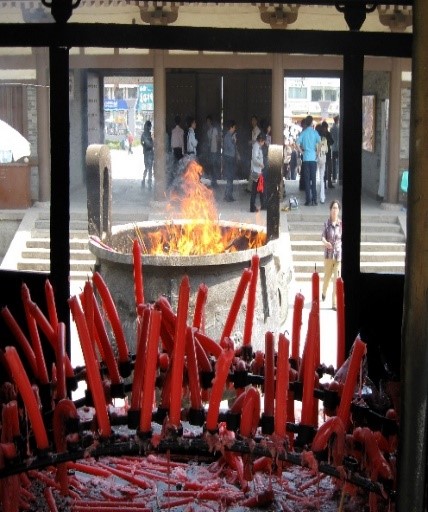 . There is a common misconception that the Chinese are atheists. Whilst the Chinese government is decidedly atheist, there are actually several religions in China including Confucianism, Taoism, Buddhism (and these three form the "three teachings" philosophical frameworks that have helped shape Chinese culture), Islamism, Protestantism and Catholicism. Freedom of belief is a government policy, and normal religious activities are protected by the constitution. It is important to note, however, that whilst the government tolerates religion and expats are allowed to privately practice religion, it is not allowed to preach or perform in religious activity locations without being invited by a religious organization or try to persuade mainland Chinese people into believing in a religion. China is very similar to many other popular international teaching destinations in this regard. The UAE, for example, also exercises the 'free to pray but don't try to convert anyone's approach.
The Chinese government is actually very tolerant of westerners. There is religious freedom, you can kiss or sleep with whoever you want, you don't have to worry about what you wear and you won't be arrested for having too much to drink. These are all things that could get you into trouble in the Middle East. The kinds of things that can get you into trouble in China will get you into trouble almost anywhere – photographing military installations, overstaying your visa, stealing, assault, drugs or purposefully dabbling in sensitive politics. Chinese people are friendly, open and welcoming and very interested in western culture. They are not out to repress us.
From where?! Direct flights from London to Beijing take 10 hours. Direct flights from London to the UAE take 7.5 hours. From Sydney to Jakarta the flight time is about 7.5 hours. Direct flights from New York to Shanghai are 15 hours. Direct flights from New York to the UAE take 13 hours. Direct flights from Sydney to Guangzhou take 9 ½ hours and from Sydney to the UAE it takes about 15 hours. Auckland to Beijing takes 14 hours and Auckland to Dubai takes about 17 hours. On top of this, most teachers only go back home once a year for their summer break. Does a couple of hours really matter in the whole scheme of things? We don't think so.
Very. There are numerous international airports linking most locations in Asia to the rest of the world and there are several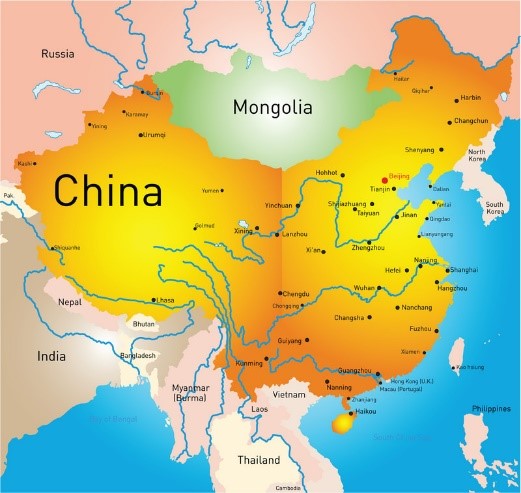 budget airlines – such as Air Asia – that make travel very affordable. Many schools offer annual flight allowances that can be used either to go home or to explore other locations in Asia. Indeed many teachers do take off for mini-breaks over the weekend as other destinations are so close. Certainly if you're coming from New Zealand or Australia, where even the closest countries are at least a 7 or 8 hour flight away, it's a welcome change to be able to jet off for a weekend mini-break to another country.
Unfortunately - as in any region of the world – people may experience prejudice (and it won't be limited to just one ethnic group or sex) but from accounts Edvectus has heard from teachers we have placed in Asia, their experiences have been positive. Certainly a blonde-haired, blue-eyed Caucasian person or an African-American in Asia may attract more attention in cities that don't have a high number of expats or tourists, but it's probable that this attention is not negative but rather, intrigue. With regards to China, it has only been several decades since China opened up its borders to the world and, as a result, in more remote regions of China local people may have never seen someone from a different race before and this can result in lots of attention. If you don't look Chinese, you may well be approached by the locals who want to practice their English or take pictures with you.
This is a myth. China has one of the fastest growing economies and because of this, the demand for high quality Western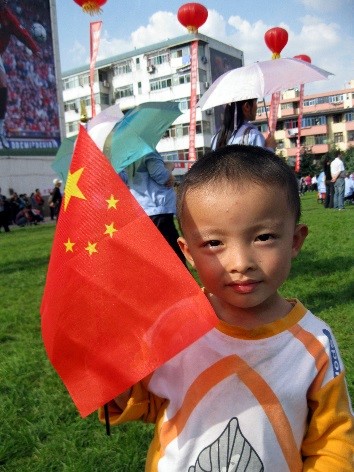 education is overwhelming. There are both new and established UK, US and even IB curriculum schools that are internationally accredited offering top notch education. Prestigious institutions, such as Dulwich College, Harrow and Malvern have set up their international branches across China. Teachers have great opportunities to apply to and teach at internationally recognised schools, whilst having a chance to travel and explore China.
Because of the continually growing market, there are many local schools aiming to become more international who are hiring English speaking teachers to boost their image; therefore it is important to understand the opportunities that your qualifications can offer. Not everyone can go to China to land their first teaching job however and new visa restriction regulations mean that teachers wanting to work in China need to have at least two years of post-qualifying experience. This means that experienced teachers are in a better position than ever to land a teaching job at a top tier international school and elevate their career to new heights.
This is particularly important for parents who will be enrolling their own children in the school that they are teaching in. The smaller class sizes, dedication to education (by both students and parents), and low (if any) behaviour management issues will ease the adjustment for expat children. As a general rule, we have found that Far East/Southeast Asian schools are very academically focused, no matter what the fee level of the school. Educational attainment is a cultural focal point in many countries across the Far East and Southeast Asia and it shows in the expectations of the teachers working there. Longer hours, parental pressure and very high student motivation are the norm. In turn many schools in Asia provide Professional Development for their staff – either fully or partly subsidised.
The team at Edvectus hope that you have enjoyed this article and that you will consider teaching positions in Asia. We are here to answer any other questions you may have an of course you can find much more information in our Learning Portal: HERE