Teach in UAE Government Schools
Teach in United Arab Emirates Government Schools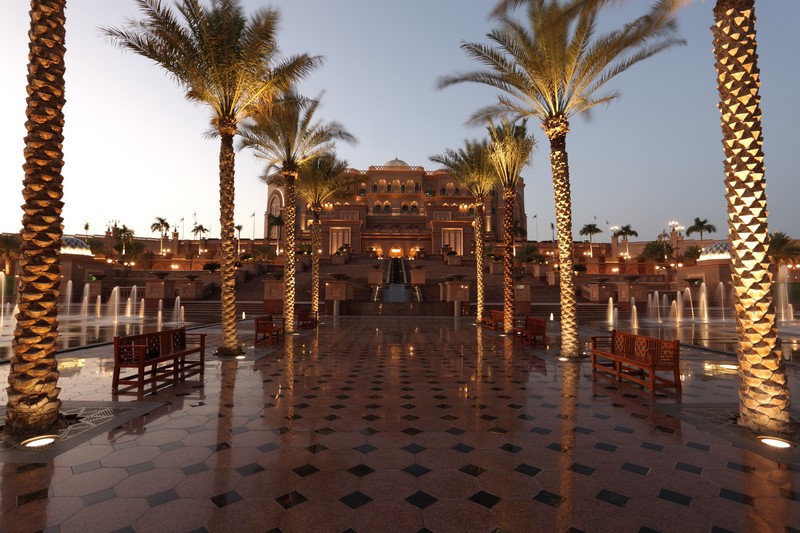 The United Arab Emirates government school programme seeks to develop an innovative education system that will prepare the Emirati children of the UAE to develop to their full potential in a global society. The focus of the English Medium Teacher programme is currently on the teaching of English language at all levels; and core subjects such as Mathematics and Science, as well as practical knowledge such as Business and Entrepreneurship, Physical Education, Life Skills, Computer Science and Design Technology during the last years of High school (Grades 10-12).
Edvectus has worldwide offices and is uniquely suited to help teachers apply, prepare for interview and to provide valuable insights into living and working in the UAE in this unique programme.
Note: Edvectus is unable to recruit teachers already in the UAE with UAE residency for this project.
---
Subjects Needed
Apply now: Send your CV/Resume to MOE@edvectus.com
---
Requirements to Apply
Teachers must attend a personal interview with government representatives. Interviews take place at various times of the year.
Each job has its own unique requirements, but below are some general guidelines. All jobs require a relevant Bachelors Degree:
Early Years English Teaching Jobs
Bachelor's of Early Childhood Education or equivalent

Teaching Licence/ Qualified Teacher Status/ Teacher Registration

2 years of previous teaching experience in a Kindergarten, Nursery School or Reception class at the start of contract

Fluent English speaker
English Graduate Teacher
Bachelors in English or Linguistics from an English speaking country

A demonstrated interest in and enthusiasm for international teaching

Fluent English Speaker
Maths Graduate Teacher
Bachelors in Mathematics, Physics or Engineering from an English speaking country

A demonstrated interest in and enthusiasm for international teaching

Fluent English Speaker
Science Graduate Teacher
Bachelors in Biology, Chemistry, or Physics from an English speaking country

A demonstrated interest in and enthusiasm for international teaching

Fluent English Speaker
English Primary and Secondary Teaching Jobs
Teaching Credential/License/Qualified Teacher Status/ PGCE or Masters of Education (Celta alone is not enough)

Bachelors degree

2 years of previous English teaching experience

Fluent English speaker
Experienced Science, Mathematics, Business Studies, Physical Education, Life Skills, Computer Science/ICT and Technology Teacher Jobs
Teaching certification in relevant subject

Relevant Bachelor's degree or equivalent

2 years of teaching experience in relevant subject

Fluent English speaker
---
Salary and Package
Salaries vary by role and all salaries are inclusive of housing allowance. In addition to salary, teachers will receive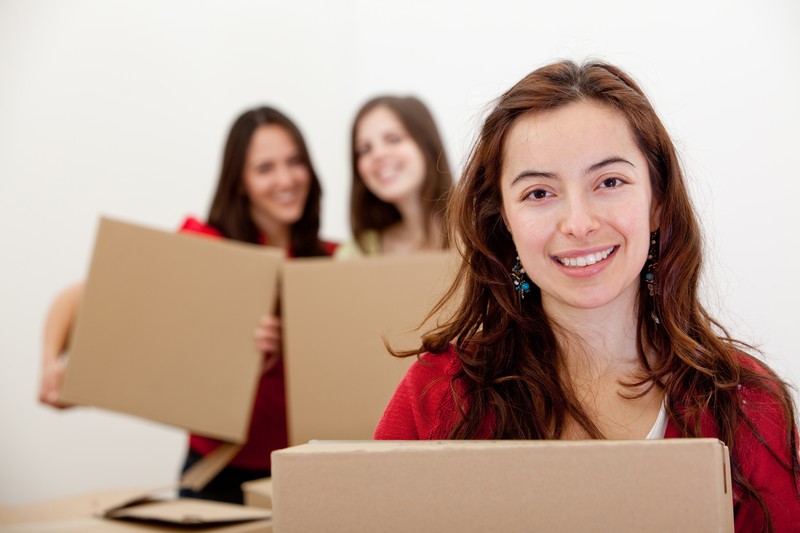 Flights at beginning and end of contract for the Teacher

UAE-wide Medical insurance

End of Service Gratuity
Salary for Early Years English, Primary English and Secondary English Teachers, Science, Mathematics, Business Studies, Lead PE Teachers, ICT/Computer Science, Engineering and Design Technology Teachers and Student Support Advisors: AED16,000 - 21,000 per month*.
Salary for Inspectors is 24,000 - 30,000 AED per month*
Salary for Math and Science Cluster Managers is 27,000 AED per month*
Salary for Career Counsellors is 21,000 - 27,000 AED per month*
Salary for Graduate Teachers, PE, Health Teachers: AED 16,000 per month*.
** Based on a 2-Year Teaching Contract **
** Housing is not included in the package and teachers must budget for this. Depending on the location you are placed in, you should expect to pay between 3000AED and 6000AED for a 1br or studio apartment. **
** Because of the size and scale of this programme, teachers will not know their school or city until they arrive at orientation. Edvectus can provide excellent resources to become familiar with each of the seven Emirates and the culture before departure.**
Apply now: fill out the form below or send your enquiry to moe@edvectus.com
---
Introduction to the Seven Emirates
The United Arab Emirates is a country made up of seven states. Teachers will be deployed to one of the seven locations upon arrival- unfortunately,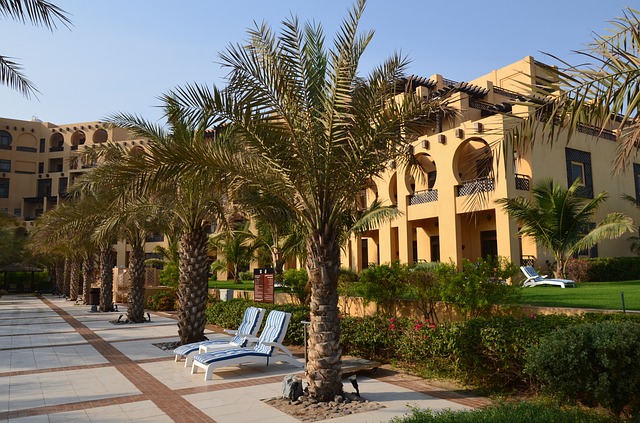 because of the size and complexity of the project it's not possible to find out your location before arrival. Each Emirate has its own unique charm and advantages.
Fujairah
Fujairah is about an hour's drive from Dubai and faces the Gulf of Oman. Fujairah is the only Emirate that is almost all mountainous and the mountains not only make a stunning backdrop, but they help provide a higher rainfall so the area is more naturally green than other Emirates. Fujairah has western amenities such as shopping malls, western restaurants and beach clubs. Many Emiratis visit Fujairah's serene beaches on the weekends.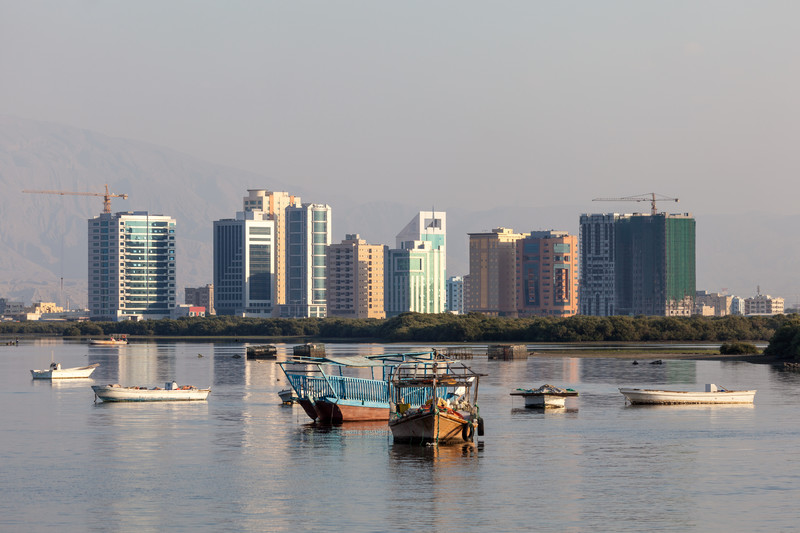 Ras Al Khaimah
Ras Al Khaimah, known locally as RAK, has a lovely 'beach town' feel. Although gleaming new western-style shopping malls and taller buildings are popping up, it still retains a comfortable 'low rise' look that feels welcoming and laid-back. There are excellent beach clubs that offer discounts to government teachers and it's only a quick 1 hr drive to Dubai on the weekends if you miss the frenzy.
Sharjah
Sharjah is located adjacent to Dubai, and many people who work in Dubai actually live in Sharjah to take advantage of the lower cost of living. It's the third largest Emirate and boasts beaches on two coasts- the Gulf of Oman and the Arabian Gulf.
Umm Al Quwain
Umm Al Quwain is a smaller Emirate known for its mangrove trees and wildlife. Marine life is abundant and includes green turtles and reef sharks, whilst on land the Arabian gazelle and cormorant populations are thriving. You can also enjoy a year-round water park.
Ajman
Ajman is the smallest of the Emirates and sits between Sharjah and Um Al Quwain. It's only 100 square miles but punches above its weight with a new airport and marina underway, due to be complete in 2018. Ajman's Corniche is a popular spot with locals and expatriates alike and boasts fast food outlets, coffee shops, market stalls and the 'Outside Inn' which is a favoured expatriate watering hole. Ajman has both palm-lined sandy beaches and beach clubs linked to major hotels like Kempinski and Ramada.
Dubai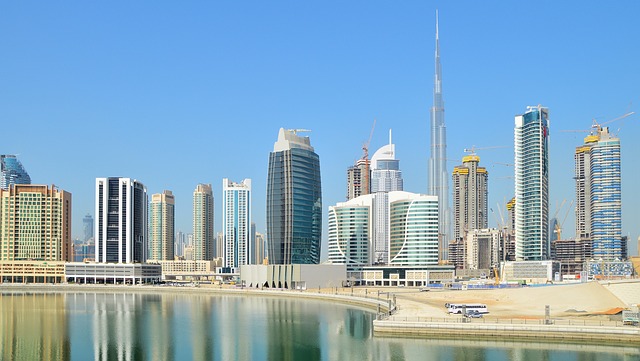 Dubai is a very westernised and welcoming country that is full of expatriates from all over the world. Seen as the tourism gateway to the Middle East you will find everything from indoor ski slopes to warm beaches to the tallest building in the world within its borders.
Abu Dhabi
Abu Dhabi is the largest Emirate, and is made up of three regions: Abu Dhabi City, Al Ain and Al Gharbia. Abu Dhabi is the capital of the UAE and is a vibrant city with lots of western amenities. About 60% of the population lives in the Abu Dhabi City region with appx 25% in Al Ain and the rest in Al Gharbia. Less touristy than its neighbour Dubai, Abu Dhabi nonetheless is a favourite destination for teachers who, along with expatriate businessmen and diplomats, have formed a vibrant and large expatriate community.