Teaching in Nigeria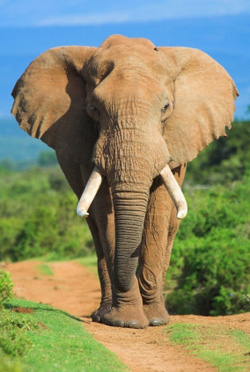 Currency
Naira http://www.xe.com/currency/ngn-nigerian-naira
Government
Federal Republic
Climate
The climate of Nigeria reflects its position near the equator. The southern region, typified by Lagos, is hot all year round with little variation between 26C and 28C (78-84F). There are two rainy periods from March to July and from September to October.
Central Nigeria, typified by Abuja, has a tropical savannah climate with temperatures above 18C (65F) but below 36C (96F) most of the year with a single rainy season.
Northern Nigeria has a tropical dry climate, with lower rainfall and higher temperatures compared to the rest of Nigeria.
School year
The school year runs from September to June.
What teachers like best about it?
Most teachers enjoy a relatively high salary compared to host nationals which enables them to employ domestic help such as a maid and a cook, and many have a car and driver employed privately or provided by the school.
What teachers like least about it?
Developing infrastructure means that things like power cuts are common and generators are a necessity. Living in Africa requires a flexible and resilient personality which not all teachers have.
Description
Nigeria is a large African country earning it the nickname "the Giant of Africa". It is the most populous country in Africa and the seventh most populous country in the world. Rich in oil reserves which are largely located in the less stable Niger Delta region, it is the world's 8th largest exporter of petroleum.
Aside from oil, Nigeria has a highly developed financial services sector, agricultural export market as well as a fast growing telecommunications market. Indeed, visiting Nigeria one sees a country with one hand firmly grasping the reigns of a fast developing network in the larger cities, and in the other hand hampered by the constraints of a lack of infrastructure and education. Nigeria is roughly divided in half between Christians, who mostly live in the South and central parts of the country, and Muslims, concentrated mostly in the north.
Many well-heeled Nigerians, of which there are many, prefer to send their children to private international schools and indeed, a majority of international schools in the country provide education almost exclusively to host nationals who often hope to attend University abroad in the UK, US, Canada, Australia or New Zealand.
When considering Nigeria as a place to teach, it is important for teachers to understand the vastness of the country, the different regional cultures and politics and to not make assumptions about one part of Nigeria based on the others - they are quite different. Indeed, whilst English is the official language of business, most Nigerians are not English-first language speakers. There are many different languages spoken in Nigeria including Yoruba, Igbo, Huasa, Kanuri and more, reflecting the various variety of tribes and cultures within the country.
Once living and working in Nigeria there is a huge amount to do on weekends and school breaks. Whether you prefer the restaurants, clubs and coffee shops of the cities such as Lagos or the capital city, Abuja, or the wildlife parks of the central and west, you can get your fill of both nature and development. Travel is inexpensive to other countries in Africa making trips to other exotic locations possible.
Nigeria is a country of extremes - great poverty and great wealth, developed cities and vast swaths of natural beauty- all sit side by side. Whilst a few parts of the country, mainly in the north and in the Niger Delta, are problematic, Nigerians are warm and welcoming and are eager to show you why they were voted 'the happiest people on earth'.