Experienced Mathematics Teacher UAE MOE
Reporting to the ASP Coordinator, to teach Mathematics to students Grade 8 to 12 who need a solid foundation to develop their skills. The incumbent is responsible for assessing students' performance with the aim of helping students develop the linguistic ability to function effectively in an international environment.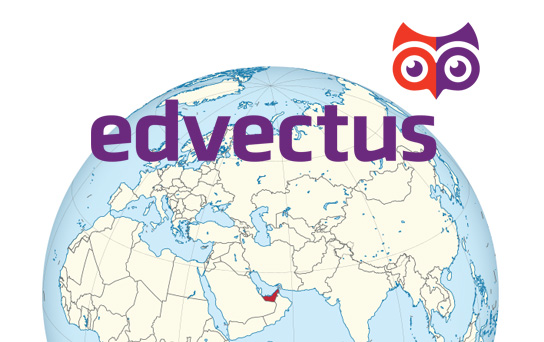 Job Specifications
Responsible for planning, managing and improving the learning of their own students, working with other team members.
• In collaboration with Lead Teachers to implement and continually improve curriculum, teaching, learning and assessment strategies.
• To manage the learning of the students, maintaining records, collaborating with other teachers and promoting staff development in a pro-active manner.
• Responsible for planning and participating in professional development opportunities to further their own knowledge, skills and abilities.
• To manage all facilities and activities related to achieve student learning.
• To play a leadership role in role-modeling behavior, attitudes, and learning behaviors for students.
• Responsible for achieving the set learning outcomes in students, and therefore supervise all student activities and processes to ensure outcomes.
• To develop and maintain teaching materials and assist with program quality assurance processes.
• Teachers liaise with Student Counselors, as required. Communicate progress and performance to students and school management/administration.
Experience Required
Minimum 3 years of relevant teaching experience in a middle or high school level.
Education Requirements
Bachelor degree in Mathematics required. Master's degree preferred.
• Computer literate
• Excellent oral and written English essential.
• Spoken Arabic skills preferable.
• IELTS 6 Academic / 6.5 General for non-native English speakers
How to apply
Note: we cannot recruit those aleady in the UAE.
Applicants must provide all of the following documents to Edvectus (your consultant, or MOE@edvectus.com or upload to your candidate portal on our website) for their initial application:
Your CV with dates of employment showing months and years (eg from mm/yyyy to mm/yyyy for each item of your work history.
Scans of:
Your highest degree certificate(eg Bachelors, Masters or PhD) **Must be in .PDF format**
Your highest degree transcript **Must be in .PDF format**
A colour copy of a passport photo (scanned) **Must be in .JPEG format**
Your ILETS certificate if you do not have a passport from the US, UK, Aus, NZ, CAN, IRE or SA **Must be in .PDF format**
Your passport photo page with at least 1 year until it expires **Must be in .pdf**
Unfortunately applications are not allowed unless all documents are received.
Or fill out the form below