Teaching jobs in Kuwait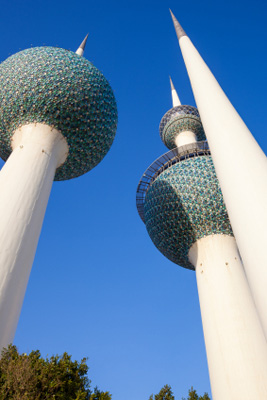 Qualifications needed to teach in Kuwait International Schools
The Kuwait Ministry of Education currently requires that teachers have a bachelors degree in their teaching subject. This means that, as an example, Math teachers need a Bachelors in Mathematics plus a post graaduate certificate or degree for Education, or a Bachelors of Mathematics Education. Furthermore Primary (Elementary) teachers need a Bachelors of Education or a degree in an academic subject such as Engish or Mathematics that is taught at Primary level. Many schools require a teacher license, thought this is not a Ministry requirement currently.
Happily, Kuwait does not require a minimum amount of teaching experience so schools can hire Newly Qualified teachers.
School year
September to June
Types of International Schools in Kuwait
Most Kuwait schools use the US Common Core or UK English National Curriculum. Some also use the IB (International Bacclaureate) as well particularly at the IB Diploma level. Many Kuwaiti students attend International Schools so all teachers will need to brush up on teaching English Language Learners.
What teachers like best about it?
Safety, low cost of living, easy lifestyle, lots of clubs and social groups to join with strong expatriate network, high savings potential. Kuwait is also a place where many newly graduated teachers start their careers so there are many young exptriate teachers about.
What teachers like least about it?
Alcohol not available, and it's quieter than Dubai
Description
Kuwait has long had a vibrant international school sector, and with strong historical links to both the UK and USA, it is not surprising that the number of expatriates is high and the desire for Kuwaitis to give their children an international education is strong. The international schools are almost all in Kuwait City, which is a city of about 3 million people on the Arabian Gulf. It is the political, economic and cultural centre of the country. Unusually for the Middle East, contracts in Kuwait tend to be 1 year renewable, and Newly Qualified Teachers (NQTs) are welcome in many schools, making it a good, safe first step for teachers who wish to dip their toe into international life.
The expatriate community in Kuwait is very accessible and closer knit than in larger countries, so newcomers find they make friends easily both with teachers, as well as professionals working in industries such as oil and gas, banking, and construction.Life revolves more around eating out, socialising as members of clubs, and participating in planned activities. Kuwait is a 'dry' country, meaning alcoholic drinks are not sold, but embassies and military bases are exceptions.
There are a wide variety of clubs and societies to choose from including the British Ladies Society, the Canadian Women's society, the Kuwait Scorpions Club (Rugby), the Desert Biking club, and the Kuwait Elisabethan Society (Drama). There are also clubs for camping, horse riding, bowling, bridge, baseball, archery, cricket, dance, darts, diving and cookery, to name but a few! Many teachers living in Kuwait travel to nearby Oman, Dubai, and Abu Dhabi on weekends and during school breaks. This is possible because salaries are on average 20% higher than in nearby Dubai and because of a lower cost of living.
The official language of Kuwait is Arabic, though English is widely spoken, and the national religion is Islam. Like the UAE, Kuwait is tolerant of other religions as long as they avoid proselytising. Kuwait has a desert climate, but everything from taxis, apartments, shopping malls through to schools are air-conditioned.
Currency
Kuwait Dinar
Government
Constitutional monarchy with the oldest directly elected parliament amongst the Arab Gulf States
Case studies of teacher placed in Kuwait
http://www.edvectus.com/pages/case-study-janette-a-teacher-from-jamaica
http://www.edvectus.com/pages/case-study-nathan
Climate
Desert. Average maximum temperature in January 21C (70F), and 35 C (95F) in October