Interview Day for China and Hong Kong for 2024 Jobs
Jump to....Event Info | Feedback from teachers | Vacancies | Employment Package | Requirements | How to Attend | More about China | School Locations
---

Interviews - Top Hong Kong and China Jobs for August 2024
Edvectus will be hosting interviews for these great jobs in an exclusive event.
Expected date: Saturday 25 November 2023
Edvectus has been contracted to host an exclusive, virtual invitation-only interview day for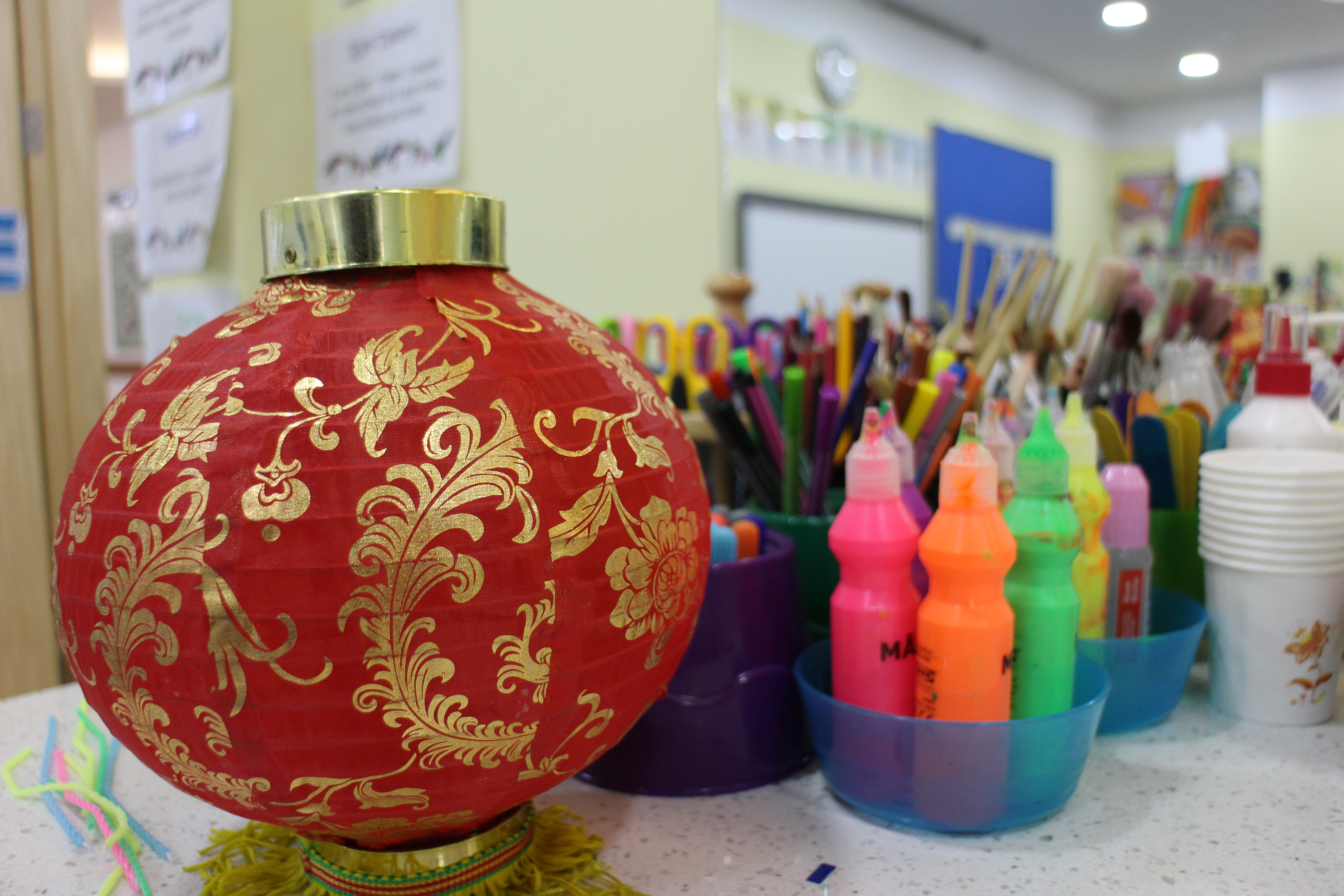 Yew Chung International schools with campuses in Hong Kong, Beijing, Shanghai, Qingdao, Chongqing and more for their August 2024 vacancies. Teachers will have first access to all jobs for August 2024 through this event and interview directly with principals. You will interview directly with schools, chat to Human Resources and more. The event will be held in London but virtual inteviews are possible
Started in the 1930s, The Yew Chung Eucation Foundation pioneered bilingual international education in Hong Kong and China. Through its Yew Chung and Yew Wah schools, it offers a fully rounded education that meets the needs of both expatriate and local Chinese students.
Yew Chung schools offer an international curriculum, and aim to educate the whole child through excellent academic and character education programmes. In China, the schools educate expatriate children. In Hong Kong the cohort is mixed. Yew Chung schools s believe in holistic education, nurturing character as well as academics leading to well-rounded, caring life-long learners. They use the English National Curriculum plus International Baccalaurate.
All schools hire experienced expatriate and Chinese teachers who work together to enable the best of East and West to flourish.
Teachers interested in attending the interviews must apply through Edvectus who is managing the event.
---
Feedback from teachers placed previously
" I am currently living and teaching in Beijing, China . Overall, I love the atmosphere and inviting presence of the school. YCIS is also in a great location. My daughter and I are really enjoying our time here. I have had many positives since coming to China. The first positive is that I'm actually enjoying teaching more than I did when I was in America. Here in China, I feel valued and respected as a teacher" -EP
" Shanghai is a very easy city in which to relocate! There is something for everyone and a large expat community in which you can be involved compared to other cities in China. YCIS makes you feel welcome immediately. On my first day I had felt like I had been here for years already. Very helpful in providing a comfortable transition.... If you are from a smaller city, be prepared for large crowds everywhere you go. You get accustomed to this pretty quickly, but if you do not do well with large crowds it may be difficult at first. Research Chinese culture before you arrive. So many amazing foods, traditions, etc. so be open minded and give it a shot! If you find local foods that you like, your pocketbook will love you! Don't be phased by people staring and taking photos as they are just intrigued by obviously different appearances. They aren't judging, they are just curious!" - KM
"I am really enjoying the location of the school - we are very close to the center of Shanghai, and there is always something exciting happening in the area. If anyone is on the fence about moving to Shanghai... take the plunge! Life is so easy here. For any NZ teachers - the workload is almost halved here! I don't take work home in the evenings or on the weekend. I finally have a work-life balance!
The positives are the location and the people - I started with a great group of new teachers and we have all become very close. The students are great too, they are very well behaved - there are very few behavioral problems." - AC
"What I like most about my school is the trust in the teachers to do their jobs and the support I have found when I have any questions or any confusion. Beijing is a bustling busy place which is full of all types of experiences. I'm still getting acclimated but I am enjoying exploring. The challenges have been the language barrier and getting around in the city specifically cabs. I haven't found any culture shock per say but I consciously made a decision that the first few months I would just try to experience this place and country before saying I liked or disliked anything. I would encourage that mindset to others as well because it is a very unique place." - AP
---
Leadership - Heads of Department, with some further SLT jobs to be confirmed
University/Careers Counsellor
Early Years Teachers
Primary teachers
Primary Specialist teachers - Music, English, EAL, Learning Support
Secondary Maths and Science including Heads of Deparetment, Teaches of Physics, Chemistry, Biology, Mathematics
Secondary Economics, Business+ Humanities
Secondary Art, Head of Performing Arts, PE, Athletics Director
Secondary Music and Art
Besides a very competitive top-range salary which is comparable to schools in other regions such as the Middle East, Yew Chung and Yew Wah offers excellent benefits flights yearly, housing, medical insurance, visa application assistance and more. The schools are family friendly with a housing allowance and free tuition for dependent children (number varies by school).
Applicants to these schools must be fully qualified/certified in their subject in the form of a Bachelors of Education, BA plus PGCE or equivalent. A BA degree plus TEFL certificate is not sufficient, not even for the EAL specialist positions.
Teachers must have at least 2 years solid teaching experience POST qualifying (student teaching experience will not be counted).
Teachers must share, and be able to demonstrate, a shared vision and education philosophy. NOTE: Yew Chung was founded with a Christian ethos. Although Christianity is not taught in their schools and there is no requirement that teachers are Christian, teachers should be au fait with basic Christian values such as 'do unto others' and helping those less fortunate in the community. The schools are very inclusive and teachers of all faiths are encouraged to apply.
Send your CV to Yewchung@edvectus.com or fill out the form below.
Edvectus does not charge teachers for our services or to attend our events. To attend, fill out the form below. We will discuss the opportunities with you and secure your place at the events.

http://www.edvectus.com/pages/china
Yew Chung School Locations:
Beijing is the capital city of China that has a history stretching back several millennia. Modern meets ancient in Beijing, which is home to foreign embassies and host to the Olympics as well as cultural sites such as the Forbidden City, Hutong, the Summer Palace and the nearby Great Wall of China. Expatriates can enjoy an active social life with many expatriate sports and social clubs, bars, restaurants, gyms and parks. Top sites in Beijing here with a very perky Naomi: https://www.youtube.com/watch?v=1kGXvQwK6kY
Shanghai is on China's central coast and the financial hub of China. A very multicultural and vast city, it started as the major trading port for eastern China and has turned into a modern city complete with the tallest building in China and an efficient, clean metro system. Shanghai is a beautiful and welcoming city that's easy to live in. A great overview of the city is here: https://www.youtube.com/watch?v=Jr5BhBxWKT8
Chongqing is probably the largest city you have never heard of. It is located up-river from Shanghai on the Yangtze River and whilst no longer technically part of the Sichuan province, it retains a love of spicy food. Chongqing is set to become the most important city in West China with plans for huge growth. Nearby Three Gorges is a beautiful boat ride away where you can travel down sharp bends alongside huge limestone cliffs. Here's an informative BBC show about this new mega-city: https://www.youtube.com/watch?v=O8BVivw3TzI
Hong Kong is off the south coast of mainland China and has both British and Chinese influences. For decades, Hong Kong has been a trading centre where East meets West. A lively place with both natural beauty, great nightlife and shopping, as well as an excellent transportation infrastructure, Hong Kong is a great place to live and work.
Applicants are encouraged to keep an open mind on location, and not to narrow choices too quickly to improve their chances of getting a job offer from the group. Yew Chung encourages and facilitates movement between schools for all successful teachers, allowing you to see more of China and the world whilst working for a respected school group.