Teaching Abroad in Egypt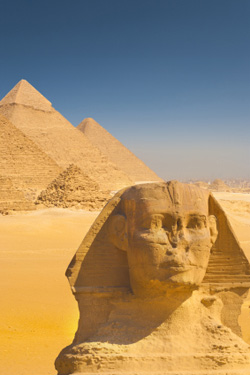 Currency
Egyptian Pound http://www.xe.com/currency/egp-egyptian-pound
Government
Semi-Presidential Republic
Climate
Egypt has a hot, desert climate. The average high temperatures in Cairo range from 19C (66F) in January to 34C (93F) in August
School year
The school year runs from September to June.
What teachers like best about it?
Very low cost of living, special deals on travel and tourism available to residents
What teachers like least about it?
Developing infrastructure, traffic jams in Cairo, political instability
Description
Egypt is best known as the seat of a great civilisation with temples, mummies, hieroglyphs and pyramids which, along with the beautiful resorts on the Red Sea, known for their beautiful aquatic life, combined with low prices has up until recently made Egypt one of top tourist destinations in the world. Indeed, about 1/3 of Egypt's population are dependent on tourism for their living.
As a teaching destination, Egypt has much to offer the prepared and adaptable teacher. International schools are abundant and the salaries are high compared to the very low cost of living making it a good destination to save money. Special deals abound for residents of Egypt with special 'resident' prices on top tourist destinations for weekends and school breaks. With one foot in the Middle East and one foot in Africa, teachers working in Egypt can experience the intersection of many worlds – the Middle East and Africa, the ancient past and the changeable present, as well as modern luxuries or cultural immersion.