Cluster Manager Science Advisor UAE MOE
Cluster Manager – Science and Maths Academic Advisor
ASP: Advanced Science Programme
The Ministry of Education has recently launched a ground-breaking educational programme in advanced sciences to prepare elite students to compete both nationally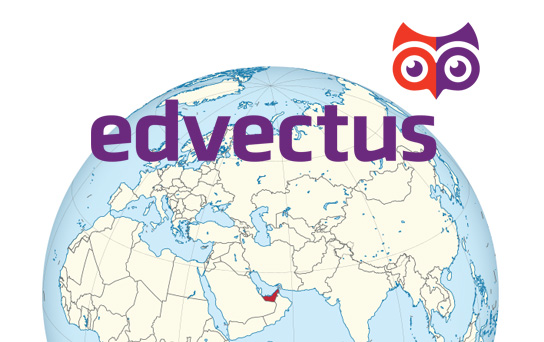 and internationally in academic and professional career pathways.
The programme will prepare students to meet the entry requirements of the best Universities in the UAE and overseas. In recognition of the globally competitive environment in which students will be participating, a number of lessons, such as science and mathematics will be taught in English, but with the onus still on the values and traditions of the UAE and its language.
The programme is taught by talented teachers from around the world, who have been brought into the country to deliver the lessons and support the students in achieving their best grades. The government, through the MoE, will leave no stone unturned in ensuring that these students reach their highest educational potential.
The role of the Cluster Manager Academic Advisor is to support the Principal, Co- coordinators and Teachers to realise the vision of the ASP, through professional leadership and management of the teaching and learning. Cluster Manager Academic Advisors will look after a number of these schools in small 'clusters'. The school could be located in any of the northern emirates but usually close together.
Cluster Manager Science Advisors are required to facilitate and encourage learning which enables students to achieve high standards, in line with the vision of the ASP. They are expected to actively undertake professional development by being fully conversant with the latest curriculum developments.
They will ensure the vision for ASP is clearly articulated, shared, understood and acted upon effectively by programme staff within the school. They should motivate and work with colleagues to create a shared culture of excellence and a positive climate
It is the responsibility of the Cluster Manager Academic Advisor to establish and execute short, medium and long term plans for all areas under their management and ensure their plans meet the aims and objectives of the programme
Work with the necessary outside agencies and stakeholders to ensure compliance with the required quality standards
Experience Required:
A minimum of two years' experience in a senior role within a school or college including whole school leadership
Have a minimum of five years' successful teaching experience within the disciplines of either mathematics or science or related subjects;
Experience gained from more than one educational entity
Education Requirements
A degree in a relevant subject area such as education, mathematics or a science-related subject
IELTS 7 Academic for non-Native English speakers.
Person Specification
Management and leadership skills including change management and business planning development and improvement.
Mentoring and coaching skills
Excellent interpersonal skills
Able to monitor progress and adjust plans accordingly
Organisational ability to work to tight deadlines
Strong decision-making skills
Excellent spoken and written communication skills
IT skills including data analysis
Commitment to continuing professional development
UAE / Transferable driving license and willing to travel is a must
How to apply
Applicants must provide all of the following documents to Edvectus (your consultant, or MOE@Edvectus.com or upload to your candidate portal on our website) for their initial application:
Note: We cannot recruit those already currently working in the UAE
Your CV with dates of employment showing months and years (eg from mm/yyyy to mm/yyyy for each item of your work history.
Scans of:
Your highest degree certificate(eg Bachelors, Masters or PhD) **Must be in .PDF format**
Your highest degree transcript **Must be in .PDF format**
A colour copy of a passport photo (scanned) **Must be in .JPEG format**
Your ILETS certificate if you do not have a passport from the US, UK, Aus, NZ, CAN, IRE or SA **Must be in .PDF format**
Your passport photo page with at least 1 year until it expires **Must be in .pdf*
Unfortunately applications are not allowed unless all documents are received.
Or fill out the application below.