China Week 2017
Learn more about the history, culture, people and jobs.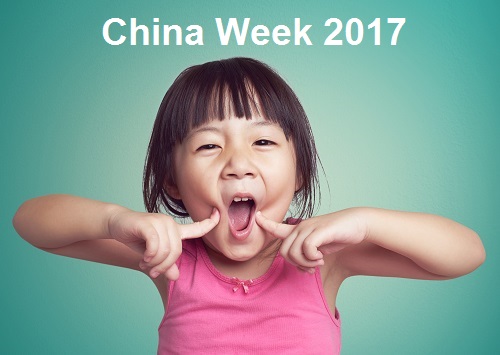 Every year we have a special week dedicated to China. Why? Because China has almost as many international schools as the UAE and importantly, schools that offer top-flight salary and employment packages. But we find that many people either don't know much about this international powerhouse, or they have many misconceptions.
Here's feedback we got this week from a teacher we placed in Guangzhou China 2 years ago with his teaching wife and 2 school-age children.. who has just renewed his contract for another 2 years.
"China is a crazy, wonderful place that is as busy and as frantic as you can imagine. You will often see some sort of death-defying stunt, such as the amount of items that someone will try to carry on their bike or someone reversing the wrong way down the road but it is also a land of great opportunities. Not only can you travel extensively and inexpensively throughout Asia but you can also save a great deal. My family have been in Guangzhou for about 2 years now with both my wife and I teaching. We have been able to save one of our wages whilst still going on holidays and having an active social life. The children love it here and there are plenty of activities available for them to take part in. We have a close community of expat teachers and that is certainly a big bonus. As with anywhere it can feel a long way from home but with the excellent wages, the travel opportunities and the opportunities for career advancement available it really is an exciting place to live."
---
Day 2: Shanghai
SHANGHAI is the largest city (by population) in China and the world - with 24 million
inhabitants. Shanghai is easily accessible by road, rail and air and the airport is one of the busiest in Asia offering local and international flights.
With a lively expat community and bars, restaurants, nightlife, shopping and culture to rival any large cosmopolitan city, Shanghai also enjoys four distinct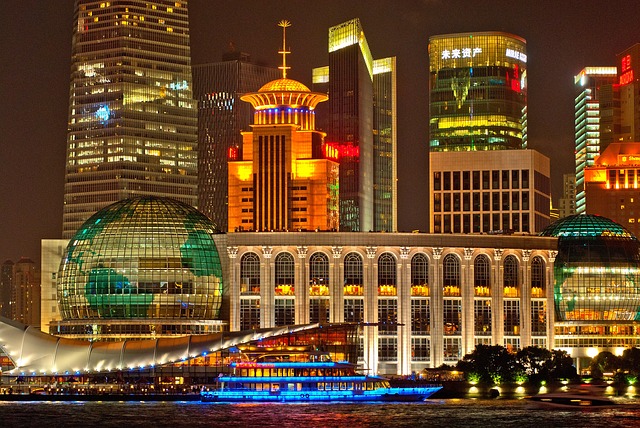 seasons with cold winters (down to about 1 degree C in January) and warm summers (enjoying an average high of about 31 degrees in July).
Shanghai truly does offer something for everyone!
Find out more:
China's Rich & Famous - Rich Lifestyle- Piers Morgan on Shanghai
Cost of living: London vs Shanghai
Shanghai Quiz... do you know the answers?
1) What is the dialect in Shanghai called?
a) Shanghai Surprise
b) Shanghainese
c) Shingan
2) Approximately how many expats is
Shanghai home to?
a) 10,000
b) 90,000
c) 170,000
3) What is the literal meaning of the name Shanghai?
a) Above/Upon the Sea
b) Over/Under the Waves
c) High up/Low down
Teacher feedback:
" Shanghai is a very easy city in which to relocate! There is something for everyone and a large expat community in which you can be involved compared to other cities in China. YCIS makes you feel welcome immediately. On my first day I had felt like I had been here for years already. Very helpful in providing a comfortable transition.... If you are from a smaller city, be prepared for large crowds everywhere you go. You get accustomed to this pretty quickly, but if you do not do well with large crowds it may be difficult at first. Research Chinese culture before you arrive. So many amazing foods, traditions, etc. so be open minded and give it a shot! If you find local foods that you like, your pocketbook will love you! Don't be phased by people staring and taking photos as they are just intrigued by obviously different appearances. They aren't judging, they are just curious!" - KM
"I am really enjoying the location of the school - we are very close to the center of Shanghai, and there is always something exciting happening in the area. If anyone is on the fence about moving to Shanghai... take the plunge! Life is so easy here. For any NZ teachers - the workload is almost halved here! I don't take work home in the evenings or on the weekend. I finally have a work-life balance!
The positives are the location and the people - I started with a great group of new teachers and we have all become very close. The students are great too, they are very well behaved - there are very few behavioral problems." - AC
---
Day 1: Beijing
More about Beijing
China Tours - Beijing, China
Beijing Travel and Tourist Attractions
Fun Quiz!
Question 1 - Is Beijing

A. The largest city in China
B. The 2nd largest city in China
C. The 3rd largest city in China
Question 2 - What is the most popularsurname in Beijing?
A. Wang
B. Wong
C. Wing
Question 3 - Beijing is the "what" capital of the world?
A. Hats
B. Glasses
C. Bikes

Answer:  1B, 2A, 3C
Teacher feedback:
" I am currently living and teaching in Beijing, China . Overall, I love the atmosphere and inviting presence of the school. YCIS is also in a great location. My daughter and I are really enjoying our time here. I have had many positives since coming to China. The first positive is that I'm actually enjoying teaching more than I did when I was in America. Here in China, I feel valued and respected as a teacher" -EP
"What I like most about my school is the trust in the teachers to do their jobs and the support I have found when I have any questions or any confusion. Beijing is a bustling busy place which is full of all types of experiences. I'm still getting acclimated but I am enjoying exploring. The challenges have been the language barrier and getting around in the city specifically cabs. I haven't found any culture shock per say but I consciously made a decision that the first few months I would just try to experience this place and country before saying I liked or disliked anything. I would encourage that mindset to others as well because it is a very unique place." - AP