Teaching Jobs in China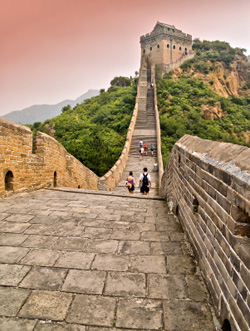 Currency
Chinese Yuan Renminbi http://www.xe.com/currency/cny-chinese-yuan-renminbi
Government
Communist State
Case studies of teachers placed in China:
http://www.edvectus.com/pages/case-study-south-african-teacher-in-china
http://www.edvectus.com/pages/case-study-rachel
http://www.edvectus.com/pages/case-study-nathan-in-china
Climate
China is a vast country and as such, it has a variety of climates.
Cold-Temperate Zone: northern Heilongjiang Province and Inner Mongolia (Representative city: Harbin)
Mid-Temperate Zone: Jilin, northern Xinjiang, southern Heilongjiang, Liaoning, and Inner Mongolia (Representative cities: Beijing, Shenyang, Dalian, Urumqi, Hohhot, Dunhuang, Lanzhou)
Warm-Temperate Zone: Shandong, Shanxi, Shaanxi, and Hebei Province (Representative cities: Xian, Taiyuan, Luoyang, Jinan, Qingdao, Zhengzhou)
Subtropical Zone: South of Qinling Mountain-Huaihe River, east of Qinghai-Tibet Plateau (Representative cities: Shanghai, Guangzhou, Hong Kong, Guilin, Hangzhou, Macau, Suzhou, Kunming, Dali, Chengdu)
Tropical Zone: Hainan province, southern Taiwan, Guangdong, and Yunnan Province (Representative cities: Haikou, Sanya).
School year
Most international schools run from September to June, though schools that serve local children might run from February to January.
What teachers like best about it?
Friendly host nationals, low cost of living, travel opportunities and fascinating, deep culture for those who wish to teach abroad.
What teachers like least about it?
Air quality in some major cities and inability to communicate verbally or in writing with those who don't speak English
Description
The People's Republic of China has a huge land mass, almost the same size as the United States of America with a huge population that is as diverse as its terrain. China is an ancient civilisation, over 5000 years old full of tradition and with a deep culture that is fascinating to experience. Having burst onto the international scene due to reforms initiated by Deng Xiaoping, China is now one of the leading nations in the world, with its large, industrious people and abundant natural resources.
China is now and has always been a country of wide variation. Major cities such as Bejing, Shanghai, Guangzhou, Suzhou, and Chengdu are quite modern and wealthy with world class restaurants, abundant transportation options and modern amenities with British and American International schools in all the cities. Teaching jobs are available in local International british and american schools which serve local children using an expatriate curriculum make up more than half of the international schools in this region. However, about 50% of Chinese still live in rural areas. Generally, the southern and eastern coastal regions are more developed and wealthy whereas the far west and north are much less modernised.
Culturally, China is extremely diverse with 56 recognised ethnic groups. The Han comprise over 90% of the population and the other 55 groups enjoy affirmative action for university admission and exemption from the one-child policy. Many religions co-exist in China including Confucianism, Taoism, Islam, Christianity and more. Teachers wishing to teach abroad in the international school in this vibrant region might be overwhelmed with the selection available.
China has emerged as a world powerhouse, and all signs point to a bright future for this industrious and long term orientated country. It is the lucky teacher who will have the ability to experience this country first hand.