UAE Charter School Teaching Programme
50+ Certified/Qualified experienced teachers needed to work in Charter Schools in Al Ain, Abu Dhabi. You will be teaching local Emirati children using a modified US curriculum blended with the UAE curriculum, taught in English. These are former state schools that are now being managed and staffed by an experienced western education group and are free to attend for Emirati children.
---
Jump to....
Subjects Needed Salary and Package Requirements What are Charter schools? Benefits of Charter teaching About Al Ain Apply Now
---
Kindergarten/Early Years
Primary/Elementary homeroom
Middle/High English, Science, Mathematics, Humanities
Special Educational Needs
Tax Free salary 10,000 - 15,000 AED/month per defined scale based on experience
Flights yearly
Housing/housing allowance
Tuition allowance for qualifying dependent children
Medical insurance
End of service gratuity
2 years of recent, relevant post-qualification teaching experience at the start of contract at subject/level needed
Bachelor's degree related to your teaching ubject
Teacher training and full teacher certification/qualification for your teaching subject from the US, Canada, UK, Australia, New Zealand, Ireland or South Africa
Complete fluency in English
Excellent classroom management skills and cultural sensitivity
Clear Child Protection checks including references from recent past employers and criminal background check
Note that, unlike international schools, UAE Charter schools are not suitable for dependent children of teaching staff. You will receive an allowance to send your children to another Al Ain school.
Charter schools are state schools for local Emirati children that are managed and staffed by a third party company. They use the US curriculum that has been modified to incorporate elements of the UAE curriculum, and with the exception of certain subjects, is taught in English. Unlike International Schools, Charter schools are free for Emirati children.
How is teaching in a Charter School different to teaching in an International School?
You will be teaching Emirati children and classroom management is important. Positive behaviour management techniques are required, as well as cultural sensitivity and skills teaching English language learners. The senior leadership may be western or Emirati and the teachers will be a mix of nationalities as well. You will be employed and paid by the western management company, not by the government.
Benefts of Charter School Teaching
Unlike other state programmes, you will be using the US curriculum which allows you to easily transition between Charter schools and International schools. At the same time you will be immersed in local culture which allows you to authenically appreciate this fascinating country, rather than living in an expatriate bubble. Finally, you will pick up new skills for teaching English language learners whilst having the support of a western parent company.
Most people have heard of Dubai and Abu Dhabi as the main cities that expatriates live and work. Fewer people have heard Al Ain, but we think it deserves a much closer look for teachers looking to make a tax free salary.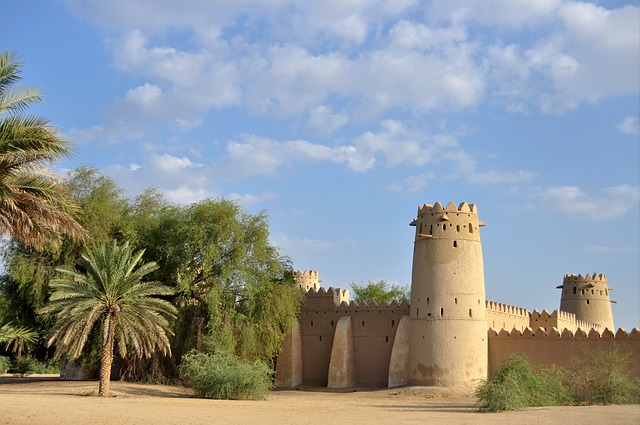 An oasis, Al Ain is a green and liveable city of about 750,000 people. Al Ain is located about 90 minutes from both Dubai and Abu Dhabi with cheap hourly bus service to both, so teachers have access to the bigger cities but also take advantage of cheaper Al Ain prices for housing and food.
Large, air-conditioned shopping malls in Al Ain are destinations in their own right and offer a range of entertainment. Located by the Jebel Hafeet Mountain and near to Oman, it's a better place for nature lovers and outdoor types than other cities. Located 90 mins drive (or bus ride) from beaches, most teachers have a hotel membership which allows them access to the gym, pool, spa and social clubs to relax after school and on weekends. Housing is not a small room in a high rise apartment but instead a bigger apartment in lower rise building or even your own villa, and Al Ain is cheaper than either Dubai or Abu Dhabi so your money goes much further.
Expat social life revolves around clubs and hotels. It's a great way to unwind after a busy day at school and find like-minded friends to enjoy weekends. Hotels offer weekly/monthly/yearly membership to residents to access their facilities so that it becomes a bit like a country club /resort and a great place to meet new friends. The major hotels have bars and restaurants that offer themed evenings, brunches, sports clubs and more.
Al Ain is quieter than Abu Dhabi and Dubai, but it has a very real charm that will appeal to teachers who want to get a foothold into UAE teaching, save money, enjoy the outdoors and meet like-minded people to explore this amazing part of the world.
Apply