Case study- South African teacher in China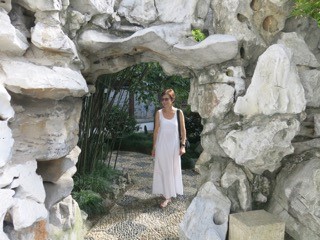 First name: Theresa
Subject and level: Teacher Librarian for ECE and Primary
Citizenship: South African
Teaching in: Shanghai, China
Q: In what country are you teaching now and was it what you expected?
A: I'm teaching in Shanghai, China and it is all and more than I expected! The school is as well organised and resourced as I was led to believe. It is in a community with high demands and those are met daily.
Q: Did Edvectus help you find your job?
A: I was looking to go teach in the UAE and it was just not working out well for me. Lisa/The agent encouraged me not to limit myself and go for what I really want - which was a Librarian job. Without her encouragement I might not have done it!
Q: Did the Edvectus learning portal help?
A: As I am older already and this is my first venture into international teaching, I studied each and every bit of information you have on your portal. I looked at many agencies and your portal made me decide to go with you. It really prepared me well.
Q: What do you think of your new job and new country?
A: It is a challenge and exciting, not boring at all - exactly what I needed. It really gives ample opportunity for growth and adventure - it might sound cliché; but still true! It opened doors that I thought were closed forever, for which I'm very grateful.
Q: Do you have any advice for teachers going abroad for the first time?
Embrace, embrace, embrace! From observing my fellow new colleagues, I see how important openness to new experiences is, flexibility and a sense of adventure. And an attitude of gratitude goes a long way!