Case study -Janette a teacher in Kuwait
Janette, a Literacy teacher working in Kuwait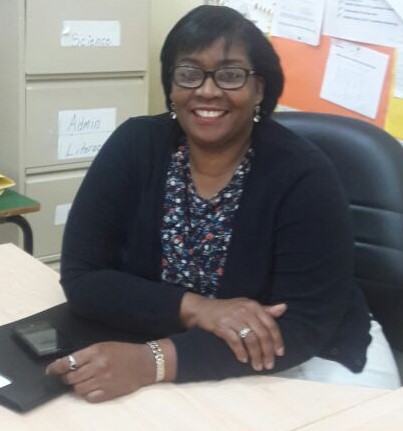 In what country are you teaching now and was it what you expected?
I am teaching in Kuwait in the Middle East. It is not totally what I expected as you can never be totally prepared for the reality of a different culture. The students in the private school in which I teach have similar attitudes to that of students in the US. These students are also widely traveled and exposed and I have learned quite a bit from them about places to visit within the region. They have all the scoop on Hollywood social circles hence part of my misconception as I thought western media was not as accessible.
Why did you decide to teach abroad?
I enjoy traveling and immersing myself in different cultures, that's my major reason for teaching abroad. This is actually my fourth overseas teaching assignment. The salary here also allows me to save and take care of things on my wish list, like going to the Holy Land. On my present assignment I have made friends with people from varying nationalities which is priceless.
How did Edvectus help?
Stefanie from Edvectus was an amazing patient individual. She set up the interviews for me and guided me through the process. I was encouraged to use the Learning Portal and she was available to answer all of my questions. I had some delay with my Work Visa and Stefanie was very encouraging and supportive, being the liaison between the employers and myself despite the time zone differences.
How did the Edvectus Learning Portal help?
The preparatory videos were extremely helpful as they provided information for all aspects of the process. What stood out to me was the information on expectations during the process of waiting for work visa. The information stressed flexibility and patience. This came in really handy as I had a long delay as the process happened during the Holy season of Ramadan when the working days are shorter. Flexibility is also important here on the job as the wait for the other documentation on arrival can be long and confusing so your ability to adjust makes the process easier and less tedious.
What you like about your new teaching position and country?
The thing that I value most about my new teaching position is the emphasis on collaboration and teamwork among academic staff. Monthly cross campus curricular meetings allow for the sharing of best practices and curriculum planning with grade level colleagues. This is in addition to the weekly grade and subject level meetings on individual campuses. There are also several Professional Development sessions that are planned for the year and teachers are given the opportunity to present what works for them in their classrooms. The shopping here is good as there are many European and US stores in the many Malls. The people here are very fashion conscious and love to shop and dine out.
What advice can you give to teachers going abroad for the first time?
Be prepared to make adjustments to a different culture and allow yourself to be homesick for a few months. This is a part of the adjustment process. Take the things that reminds you of home and family to make the adjustment easier. Be aware of the cultural practices of your hosts so that you do not insult them by comparing your country with theirs. Above all come with an open mind and be prepared to enjoy the experience. Read as much as you can about the country and school that you will be traveling to, negative and positive and be prepared to form your own opinion as everyone's experience is different.