Case study- Danielle in Northern UAE
Case Study: An American Teacher in Ras al-Khaimah
In what country are you teaching now and was it what you expected?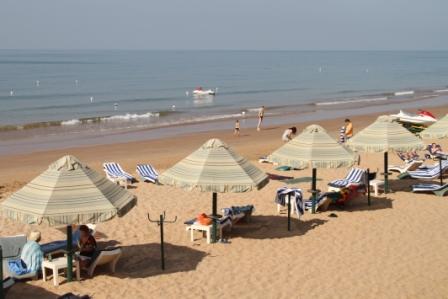 I am teaching in the United Arab Emirates. It is better than I expected because mostly everything I need to do my job is provided by the school and I do not have to spend much out of pocket for classroom necessities as I did in the U.S. The parents are supportive and believe in the educational program we provide. I feel appreciated.
Why you decided to teach abroad?
I decided to teach abroad because I wanted a challenge for both me and my son. I wanted us to be immersed in a different culture and live a simpler lifestyle. I also wanted my son to be exposed to diversity and learn more languages while he is younger.
How did you find your job?
Edvectus helped me find a job based on my needs and preferences. At each stage, Jing communicated transparently so that I could make informed decisions. I knew that Jing had both me and my son's best interest in mind. She also knew that my first choice as an IT teacher would be a great fit for me.
Edvectus provided spot-on guidance that allowed me to transition seamlessly. I wouldn't have been as successful if I relocated without Edvectus's support from start to finish. The videos explained 95% of the questions I had - which I am sure allowed Edvectus to spend more time individually preparing each recruit.
What you like about your new teaching position and country?
What I like most about my new teaching position are the friendly students and families and the ability to open the new middle school. Everything is new and I am instrumental in developing foundational systems and processes for the school.
What is your best advice for teachers going abroad for the first time?
1. Prepare months ahead by reading about the culture shock experienced by expatriates.
2. Save money and use it sparingly to cover necessities abroad.
3. Be nice and open-minded.
4. Respect the cultural norms and make friends who will help you get acclimated.
5. Bring backup hygiene, towels, blanket, and snacks. Bring devices to occupy downtime.
6. Travel with a phone that works internationally.