China Week: Why you should consider teaching in China
This week is China Week at Edvectus where we spend a week sharing cultural insights, fun facts, teacher experiences and interesting job opportunities.
Why?
Because China as the second highest number of international schools in the world, and this trend is showing no signs of stopping. As a destination for teachers it offers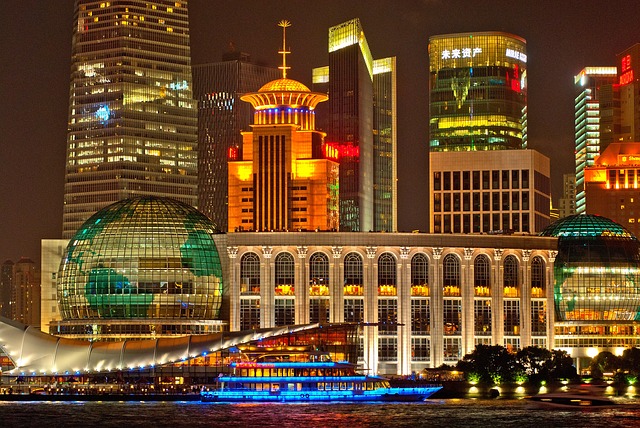 the 'golden combination' of high salaries, all-inclusive employment packages and low cost of living. Yet we find teachers either don't know anything about teaching in China or they have misconceptions. Here's some facts that may surprise you:
Rising Demand for Quality Education. China has more millionaires than any other country in the world except for the USA and this 'new money' is growing fast. 2 million of China's 3.6 million millionaires were added in 2014 alone. They want good education for their children and can pay top school fees for it, leading to great salaries for staff.
You can save more. The cost of living in Shanghai is 25% less than Dubai, and it's 42% cheaper than Dubai in Guangzhou (the third largest city in China) according to Expatistan. With the same or higher salaries compared to the Middle East and Europe, you can save far more. Read Jordan's article on this subject here
Language Barrier and Expatriate Communities. Most teachers wherever they go have fears about 'fitting in'. China may seem daunting in that regard but there are actually hundreds of expatriate clubs such as the Beijing Scottish Society, The Irish Society in Shanghai, expatriates in Guangzhou , Aussie and Kiwi clubs plus ad-hoc meeting apps such as Meetup for particular interests. And the infamous 'taxi language barrier' is now a thing of the past with the new Apple-backed app called Didi that translates immediately from English (for you) to Chinese (for your taxi driver).
China is huge. Don't let the single time-zone fool you. China is about the same size as the US, with a similar physical and climatic diversity – from almost tropical in the south to cold and snowy in the far north with stunning mountains, lakes and yes, even beaches. Furthermore, Thailand, Japan, Vietnam, Nepal, Singapore and other Asian holiday destinations are close by with cheap flights.
We are finding that China has an almost insatiable need for quality teachers, particularly at the Kindergarten/ Early Years, Primary and grades 10-12 (upper Secondary) age ranges. And by quality we mean academic; Chinese culture values academic attainment, so classroom management issues will be a thing of the past.
These are just some of the reasons we are having China Week, and why I hope you will take a moment to learn a little something about this fascinating country that the International Monetary Fund has just dubbed the number one economic superpower in the world today.
Check for daily updates on our dedicated China Week page on our website HERE, or on Facebook, Linkedin, Instagram, and Twitter.
Interested in learning more? See all jobs in China here, interview in London or via skype for over 80 jobs here (and read feedback from teachers we placed here), read The Travel Junkies guide to teaching in China here, or read more about common misconceptions here.