The Travelling Teacher's Toolbox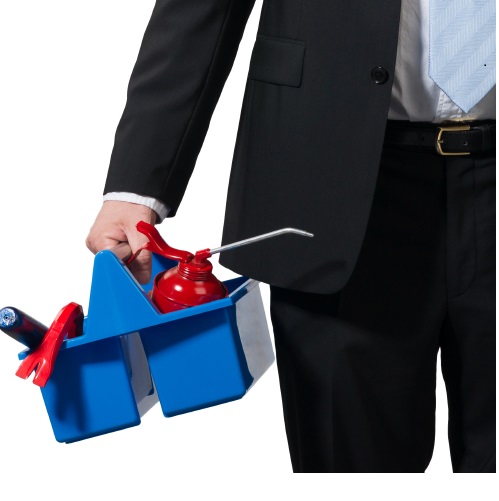 Every educator knows just how important it is to have a tool box that is replete with the tools needed to tweak the various nuts and bolts of their students' knowledge in to place. The problem is that for new teachers it can take a while to collect a full inventory of tools, whilst those with more experience may be holding onto a few 'rusty spanners'.
So how do we resolve this problem? I believe the solution is simple: teachers need to pool resources and best practise. Everyone has something different to bring to the educational workshop, so let's learn to share nicely! The Guardian featured an article earlier this week, featuring Assistant Vice Principal Peter Lee, who described how he reinvigorated the exchange of best practise by running a regular departmental competition to teach fellow teachers e.g. pitting Maths and Art departments against each other and PE teachers versus Business Studies teachers-resulting in gleeful educators bouncing up and down on trampolines.
In the international teaching market the tools needed will be even more specialised. To help provide you with some of the essential equipment Edvectus has created the Learning Portal. Here you will find many of the tools that will enable to make the transition from Competent Educator to Competent Global Educator. Our Learning Portal is continually expanding and being up-dated with the latest resources so that we can inform you of the continual changes and developments that are taking place in an ever-expanding and exciting international marketplace for teachers. We know that much of this knowledge comes from the first-hand experience of teachers such as you and we are offering the opportunity to be featured on our Learning Portal and Blog. If you have a lesson plan, regional advise, suggestions on how to incorporate technology into the classroom, or any other hints and tips applicable to the international classroom that you would like to share with your peers please email us your idea at jb@edvectus.com and we will then feature the best contributions.