The Changing Face of Chinese Early Years Education
Gone are the days of students sitting quietly in the classroom and chanting learnt phrases on their teacher's command - at least for some of China's young learners' population. Although, it has never been more important to excel academically from an extremely young age and traditional learning styles are still popular, many private schools and educational centres in China are turning away from the traditional methods and are making a move to bring in a more child centred approach.
An example of such trailblazers is an International Education Group in Tianjin that was established in 2001 and focuses on developing non-government funded, high-end market area of education. This Schools group firmly believes in the "holistic education & happy growth" concept. Their hard work and beliefs have helped them become the most influential education brand in Tianjin and Northern China. At present they own 3 early childhood education kindergartens, an impressive primary school, an arts complex and an organic farm.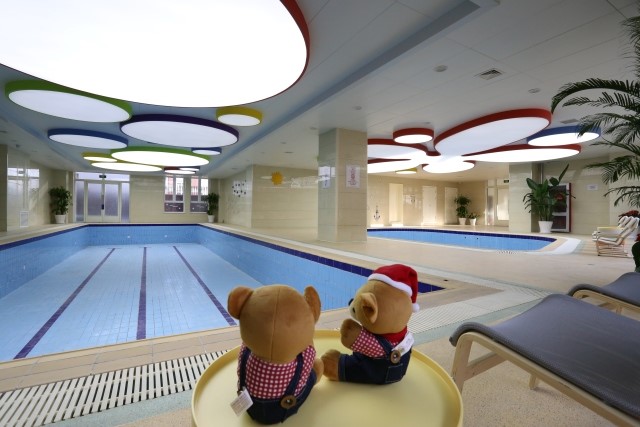 This school is the first stand-alone primary school in China licensed by a UK independent preparatory school. The ethos and curriculum are founded the four main principles - Academic, Enrichment, Leadership and Service, and Community.
Each pupil is set out on a unique educational journey; a journey fuelled by self-confidence, hard work and high academic standards. They welcome a broad cohort of students, and are proud of their capacity to identify and develop the skills and talents of each individual student, supporting and challenging them to outperform their expectations. The School's outstanding facilities give pupils the opportunity to enjoy enrichment activities, such as sport, drama, music, dance, the arts, outdoor pursuits and leadership challenges - all part of day-to-day life. The children also have access to a state of the art indoor swimming pool. It is the only pool in Tianjin built specifically for children and the pupils can enjoy private swimming lessons in this facility come rain and shine.
The kindergarten is serious about finding the right staff members who would fit in with their teaching philosophy and ethos. They employ a passionate and rapidly growing team of teachers from China, England, America and Singapore and are currently searching for an early year's teacher to join their team.
Applicants must have a Bachelor's degree (teaching qualification not required), experience teaching children aged 3-6 and be younger than 56 at the start of contract. The school uses the British curriculum so British citizens and th ose having British curriculum experience are preferred. The package is excellent (20,000 RMB/month / ¬2200 GBP/month before tax) and includes reimbursed flights, a housing subsidy of 3000 RMB on top, state pension and more.
Details about this posting can be found in the job description, here. All interested applicants are encouraged to contact Edvectus for further information at TEFL@edvectus.com today.