Nanjing's History: China Week Day 3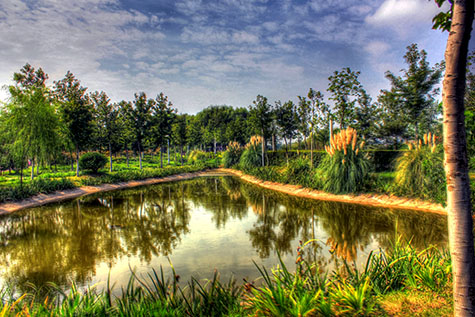 Nanjing's history began as long ago as 500,000 years ago when ancient civilisations flourished throughout the prehistoric period, confirmed in 1993 by the discovery of a prehistoric skull in a cave on outskirts of the city. The city of Nanjing (南京; Nánjīng /nan-jing/) meaning "Southern Capital" was civilized around 6000 years ago by farmers and served as China's capital through 10 dynasties. It has been known by many names (more than 40) including Jinling, Moling, Jianye, Jiankang, Jiangning, Nanking, Yecheng, Yuecheng, Moling and Tianjing. Throughout history, as one of the four ancient capitals of China (alongside Beijing, Xi'an and Luoyang) and partly because of its strategic location on the Yangtze River, Nanjing served as the capital of 10 Chinese dynasties and regimes spanning 1,800 years, including the Ming dynasty and the Republic of China. Today it is the capital city of the Jiangsu province and regarded as a cultural centre, home to some of the oldest and finest museums in China.
Located inland 186 miles north-west of Shanghai. There are only a few international airlines that fly into Nanjing Lukou Airport, but most of the major carriers serve Shanghai's Pudong International Airport which is a 3 hour drive from Nanjing (oddly a 4 hour journey by train). Yangtze River cruises stop here as well. The city is in a region that is surrounded by mountains that made access difficult until recent decades. This preserved some of the traditional culture of the area.
Nanjing is a very beautiful city - lush and green thanks to its warm, damp climate. And despite its troubled 20th century history (The Nanking Massacre of 1937), it is considered to be the safest city in China.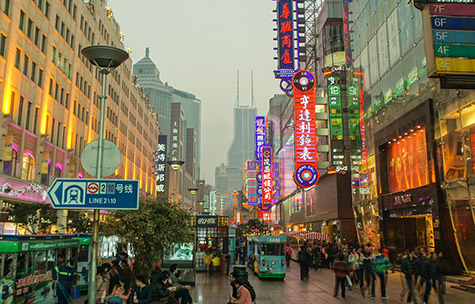 With a population of around 8.5 million people, Nanjing – like most cities in Eastern China – has modernised and grown dramatically and now has modern and efficient transport systems, skyscrapers, luxury hotels, supermarkets There are several Further Education Colleges and Universities in the city, developed economic zones and an ever-increasing foreign population. The night markets, restaurants and pubs that traditionally centred around Confucius Temple have expanded and new entertainment locations have been developed to include late-night shopping malls (and department stores stocking many well-known international brands), and a range of other attractions such as western pubs and clubs. Nanjing now has several professional sports teams including Jiangsu Sainty football club and Jiangsu Nangang Basketball Club. The sound of construction is ever-present and the local joke is that the national bird is the crane.
Some of the most notable historic sights worth exploring in Nanjing are as follows:
The Memorial of the Nanjing Massacre - the atrocities are documented in the Memorial Hall of the Nanjing Massacre, in the city's southwestern suburbs)
Nanjing City Wall (Ming City Wall)
Xuanwu Lake
Purple Mountain (Zijin Shan), east of the city, is home to Ming tombs and the stunning mausoleum of Sun Yat-sen, the father of modern Chinese nationalism. Also on Purple Mountain is a site of special interest to World War II enthusiasts: the Aviation Martyrs Cemetery which commemorates the aviators (including more than 2,000 American airmen buried there – the famed 'Flying Tigers') who died defending China from the Japanese during the war
Presidential Palace of Nanjing
Nanjing Museum (Nanjing Bowuyuan)
Confucian Temple Area (Fuzi Miao)
Visit the 15th-century shipyards of Chinese explorer Zheng He
The Nanjing Treaty Museum, which tells the story of the notorious 1842 treaty in which China ceded Hong Kong to Britain
The Taiping Heavenly Kingdom Museum, which explores the history of a bloody rebellion in China between 1850 and 1864 (128 Zhanyuan Lu).
Check out these Hot Jobs in Nanjing Schools
Click on the job number for detailed information and to inquire with an Edvectus specialist.
J9472 - Primary Engineering (Jan. 2020)
J9471 - Early Years Kindergarten Teacher (Jan. 2020)
J9578 - Early Years Teacher (Jan. 2020 or ASAP)
J9240 - Whole School Multi Media/ICT Teacher (Jan. 2020 or ASAP)
J9455 - Early Years Teacher (Jan. 2020 or ASAP)
J9456 - Primary Teachers (Jan. 2020 or ASAP)
See all of our open positions in China here, or register with us now to get started!