Edvectus Teams Up With U.A.E. Ministry of Education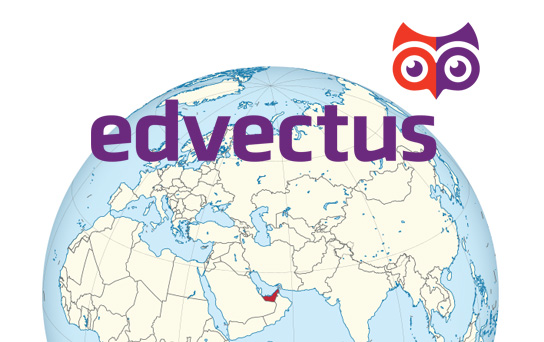 In an effort to develop to their full potential in a global marketplace, the United Arab Emirates Ministry of Education (MOE) has created the English Medium Teacher program. The goal of this program is to help students focus on English at all levels - from an early age through high school - and includes the teaching of core subjects, special subjects, and even life skills classes in English. The MOE program will help to produce students who are well-prepared with a competitive skillset for both local and international business, trades, and public services.

The MOE will be hiring over 1,000 western-trained teachers for the program with the help of Edvectus, a London-based recruitment firm. With over 60 years of experience in the education sector and extensive resources, Edvectus expects to submit a large number of candidates for the program.

"We have the resources, the experience and the know-how to bring high-quality western educators directly to the MOE's doorstep and to give them our personal support and guidance before and after interview. Most importantly, we have an outstanding team to accomplish it all," says Diane Jacoutot, Managing Director of Edvectus. "The Ministry of Education is making a serious investment in the children of the U.A.E. and we're excited to be a part of that. We take pride knowing that Edvectus will make a difference, through helping to staff this program, in the lives of Emirati students, and in the lives of the teachers who are lucky enough to be selected for this important project."

Edvectus recruitment for the English Medium Teacher program will begin now for jobs starting in August, and will encompass public schools across the Emirates.

The program is also great news for western teachers as it offers an excellent chance to kickstart an international teaching career. Anyone interested in the opportunity is encouraged to inquire at UAE@Edvectus.com at their earliest convenience or apply at www.Edvectus.com. If you already have an Edvectus consultant, reach out to them today to express interest, get more details, and apply.

"There are a lot of positions to fill, but they'll go quickly. More teachers than ever are working abroad and the numbers will continue to grow," says Jacoutot.