Applications now being accepted for August 2017
A prosperous oil company in Abu Dhabi seeks teachers who want to teach abroad for its newly built international schools across the region. With tax free salaries of 132,000 AED to 190,000 + AED per annum, free housing, yearly flights and medical for the employed teacher, and free tuition for accompanying dependent children between within the grade range of 1 to 12, these jobs are not to be missed.
Male Primary Teachers
Female Early Years/ Kindergarten Teachers
Male English Teachers
Male Social Studies Teachers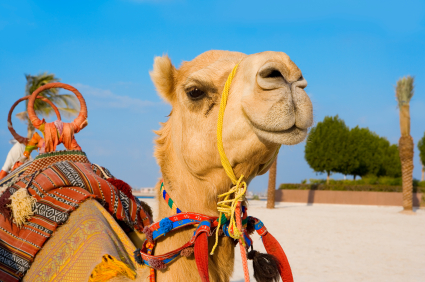 Edvectus is the strategic recruitment partner for the ADNOC Oil Company Schools
Local International School Environment
These schools use a US curriculum, modified to meet local requirements in order to prepare students to undertake the externally moderated Advanced Placement examinations and to attend top universities in the UAE and abroad. The students are mainly Emirati, and whilst lessons are taught in English, it is usually their second or third language. Jobs in a 'Local International' school environment requires cultural awareness and sensitivity and we recommend you visit our our Edvectus Learning Portal to make sure that you are well prepared to meet the personal and professional adaptability that is required.

Top Employment Packages and Interesting Locations

These schools are the flagship schools of the premiere oil company of the UAE, and as such they offer generous employment packages and great benefits such as high quality western-style apartments, baggage allowance, flight yearly, paid utilities, medical insurance, discounts at local beach clubs, and more. Schools are located in:
Madinat Zayed: A thriving and growing city of over 50,000 people which is the administrative centre of the Al Gharbia region. MZ is 170 km from the city of Abu Dhabi.
Ruwais: A newish seafront city close to the beautiful Sir Bani Yas island.
Ghayathi: The newest school in this group was opened in 2014. It's not far from Al Ruwais, this is a smaller, friendly town.
Abu Dhabi City: The capital city of Abu Dhabi, filled with restaurants, clubs, shopping malls and more. There are limited,if any roles, here as this is the most established campus.
Salaries are higher in Madinat Zayed, Ruwais and Ghayathi than they are in Abu Dhabi city, and teachers who are happy to be considered for all locations are given preference.
Requirements to Apply
For Primary and Early Years- a Bachelors of Education for EY or Primary teaching
For Secondary teachers - either a Bachelors of Education specific to your main teaching subject OR a degree in your main teaching subject (eg English for English teachers, Mathematics for Mathematics teachers, etc) and a PGCE for your subject/level.
Younger than 57
Passport from: UK, Ireland, US, Canada, Australia, New Zealand or South Africa
More than 2 years of recent experience teaching the appropriate subject and level for which you are being hired in a regular classroom environment. Partial academic years at different schools will not be counted towards this requirement.
How to Apply
Please register online and ask your Edvectus consultant for an application form. It's simple!