ADEK Abu Dhabi Government School Teaching Jobs
Jump to.... What is it? ♦ What are the benefits? ♦ What subjects are needed? ♦ What are the minimum requirements? ♦ How is working at ADEK different to International Schools? ♦ Where will I live and work? ♦ How to apply?
---
Hundreds of teachers are hired every year to work in government schools in Abu Dhabi. With the security of working in a government school and the salaries that are, on average, 25% higher than international schools in the region, making these some of the highest paying jobs in the region. Could you be one of them?
To apply, send a CV/Resume to ADEC@edvectus.com after carefully reading the requirements and programme conditions. Successful applicants will be contacted to arrange an interview.
We are accepting applications for August 2018 start
Elementary (Primary) Teachers and Kindergarten/Early Years Teachers
Middle School (KS3) English (August start only) or Mathematics, ICT/Computer or Science Specialist Teachers
High School (KS4) English (August start only) or Mathematics or Science Specialist Teachers. must have a specialism in ONE of the following: English, Mathematics, Biology, Chemistry or Physics.
Academic Vice Principals
​Interview Dates for August 2018 jobs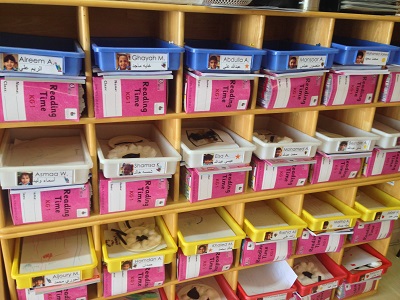 ADEK manages almost 300 state-run public schools throughout the Emirate of Abu Dhabi.
As part of the 2009 strategic plan to improve the English language skills of all students, to enhance the quality of education and to prepare the students, who are mostly UAE nationals, to learn and work in multi-lingual settings, hundreds of foreign teachers are hired each year and deployed throughout the region. The ADEK state schools are bi-lingual with some subjects taught in English, others are taught in Arabic but the culture and curriculum of these schools are Emirati.
The ADEK school reform project is ambitious and ground-breaking. Teachers working for ADEK will be a part of a one-of-a-kind transformation project to create a fully bilingual student population who are equally comfortable in both eastern and western contexts.
ADEK hires English Medium Teachers to work within their schools. Vice Principals and Principals are also occasionally hired.
ADEK schools want the best teachers and the salary and benefits package reflects this. Salary is dependent upon experience and educational attainment, and ranges are below:
Top quartile tax free salary depending on experience
Flights
Medical coverage
Renewable contract
1 full month gratuity for each year of service
Cultural and academic orientation
*Note: No tax is paid on salary in the UAE. Each teacher needs to check with their home government to determine its policy on foreign earned income.
The intangible benefits are many including a deeper understanding and integration with the Emirati culture, and the knowledge that you have been involved in a once-in-a-lifetime school transformation project.
The programme hires English Medium Teachers (EMTs) also known as Licensed Teachers, as well as a small number of advisors and school leaders. Please note that the Vice Principal jobs are highly competitive because there are very few of them. Maths and Science teachers are in particularly high demand.
EMT - Female Early Years/Kindergarten Teachers
EMT-Primary/ Elementary teachers. Male Primary teachers are in higher demand than female Primary teachers.
EMT- Middle School /Secondary teachers (KS3) for English, ICT/Computers, Mathematics, or Science
EMT- High School/ Secondary School teachers for one of the following: English, Mathematics, Biology, Chemistry, or Physics
Limited numbers of Academic Vice-Principals (AVPs) at Primary/Elementary, Middle School and High/Secondary School.
ADEK schools are set up as 3 'cycles' or age groupings. What subjects EMTs teach will depend on what cycle in which they are working:
Cycle 1 (Primary/Elementary) - EMTs teach their own class English, Math and Science. Arabic speaking teachers will teach other subjects.
Cycle 2 (Middle School/ Lower Secondary) - EMTs teach English, Math, ICT or Science. Arabic speaking teachers will teach other subjects.
Cycle 3 (High School/ Upper Secondary) EMTs Teach English, Maths or Science only. Arabic speaking teachers will teach other subjects.
The requirements are set out by the government of Abu Dhabi for all recruitment partners, and are not negotiable.
English Medium Teachers
Minimum of a Bachelor's Degree from an accredited University or College. Your highest degree must have been taught in the medium of English (eg. regardless of the subject, your courses were delivered using the English language). Note a South African 4 year HDE , or 3 year HDE + 1 year PGCE is considered equivalent if obtained before 1993.
Professional Teaching License from an accredited government authority at the national, state or provincial level (eg. US and Canada full teaching license, Irish, , Australian or NZ Teacher registration, South African SACE, UK Qualified Teacher Status. A TEFL certificate is not a teaching license)
Valid driving license
Valid passport
Fluent English Speaker.
Minimum of 2 years of successful teaching experience in an English-speaking environment.
Due to age restrictions, you must have been born in 1961 or later
Academic Vice Principal
Master's Degree or PhD in Education
School administration/leadership credential at a national, state or provincial level preferred. Must have a full teaching license
Substantial (5+ years), recent school leadership experience as a Principal or Vice Principal in a large school
Proven record of implementing school improvement initiatives
Valid driving license and passport
Native English speaker, which is defined as attending full time English medium school starting at age 6.
Leadership qualities as presented at interview.
Knowledge of Middle Eastern culture is helpful.
Younger than 56 at the start of contract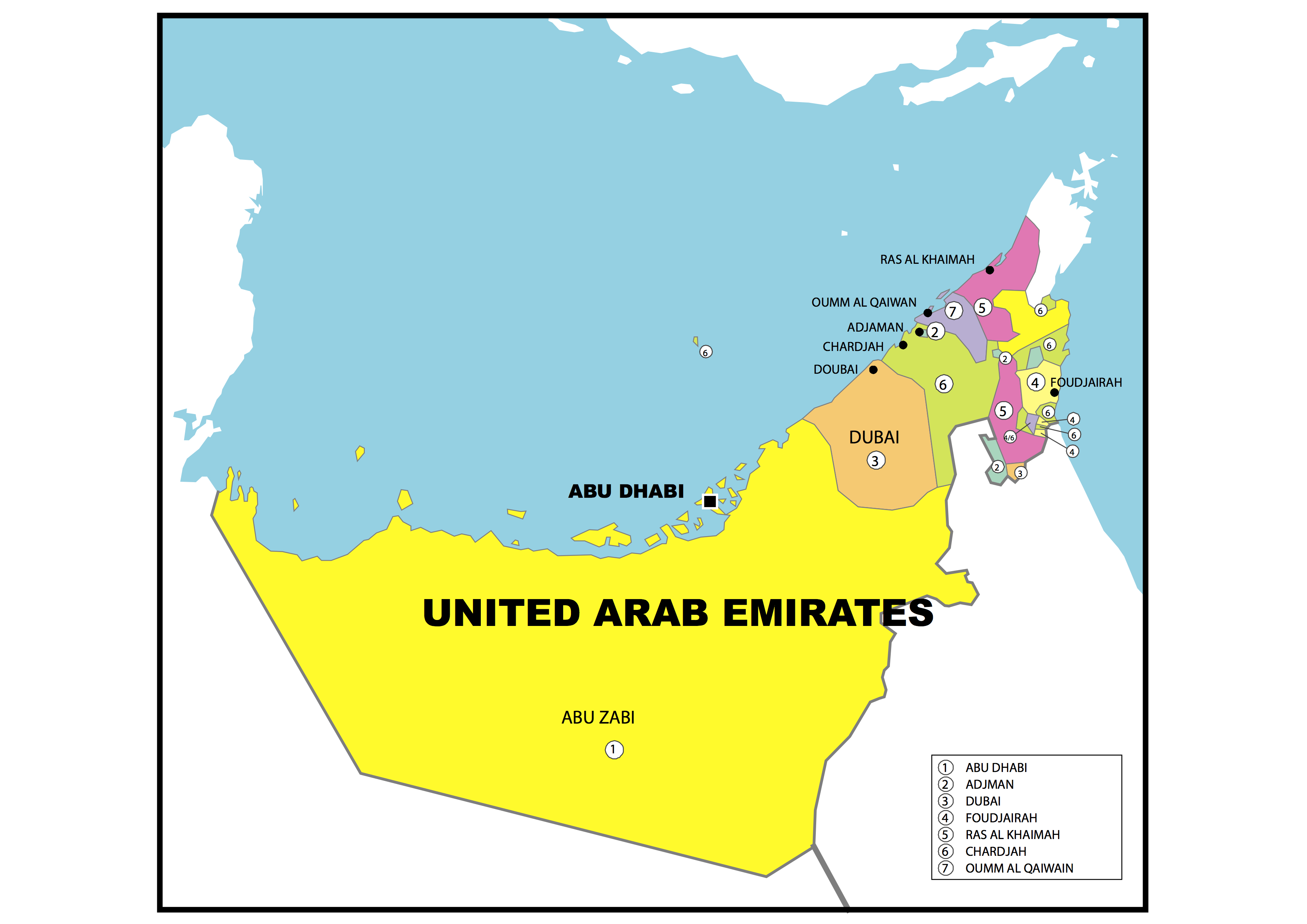 With hundreds of schools and thousands of teachers to manage, this programme is quite unique. One of the key aspects of this project is that teachers work for ADEK rather than for an individual school and therefore they can be placed at schools anywhere in the Emirate. Teachers do not find out their assignment until they arrive for orientation. Teachers with dependent families are always placed in cities that have access to an international school. If you feel that you can only live and work in a particular location, such as the city of Abu Dhabi, then this programme is probably not for you.
Teachers are met at the airport and are given hotel accommodation upon arrival for orientation, and then shown to their apartment afterwards. However, because there is a lack of public transportation, ADEK requires all staff to have a driver's license and be willing and able to drive.
ADEK teachers will be teaching mainly Emirati students and English will not be their first language and the culture of the school is Emirati. Being culturally aware and culturally sensitive is critical and the Edvectus Learning Portal has lots of resources for you to learn about Middle Eastern culture and norms of behaviour. ADEK schools are not selective, so you can expect to teach and differentiate for a wide range of abilities. Behaviour management techniques and a solid ability to establish relationships, cross culturally, is required to be successful. Class sizes range from 20 to 30.
Teachers at international schools will usually have smaller class sizes and a more multinational and multicultural cohort. Most international schools require an entrance exam so you are not likely to have a wide variety of Special Needs. Class sizes range between 20 and 25.
The Curriculum
ADEK schools use a bilingual curriculum that was specially developed for them, and was originally based on the curriculum of New South Wales Australia. It is an adapted, child-centred curriculum and is unique to the country. The ADEK curriculum is always being improved and new ideas being implemented every year.
International schools use a variety of different curricula such as the International Baccalaureate, the curriculum of England and Wales, Australian curriculum, etc.
The Hiring Body
ADEK teachers work for the Abu Dhabi Education Council and are assigned to individual schools. Hundreds of teachers are hired every year as new classes are being modernised. International teachers are hired by the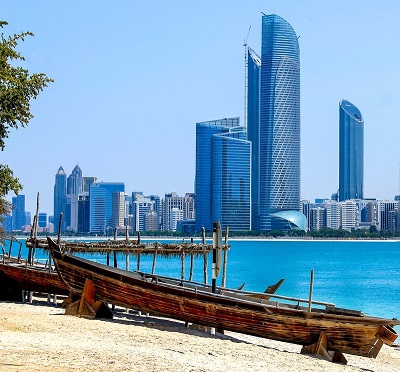 school itself and between 2 and 10 new teachers are typically hired by a school each year.
The Location
Because ADEK is managing a large number of schools and changeable student roles, ADEK teachers must be willing to be assigned to their school according to the needs of their Employer, and teachers don't know their work location until Orientation. International teachers apply to a specific school and location.
The Hours and School Year
International school days are normally longer than ADEK school days for a teacher. For example, International schools usually require teachers to offer at least 1 extra curricular activity each term, on top of regular after school meetings. ADEK schools do not require extra curricular activities and after school meetings/professional development time is usually limited to 2 days a week.
The Employment Process
International schools interview in person, or through Skype or telephone and call you at home. Your contract is with the school and the school HR team supports you through the contract and visa process. ADEK schools, because of the sheer number of staff needed, work only through approved Recruitment Agencies (such as Edvectus!) and interviews are done via high quality video conferencing from central locations. The Agencies screen and select candidates for interview for ADEK and support you through the relocation and visa process. Therefore it's important to choose the right agency who has the experience to guide you and the personal touch you will need. Our Edvectus ADEK Recruitment Manager is an ex-principal who worked as an Advisor to ADEK schools and she lives and works in Abu Dhabi. Our consultants are mainly ex-teachers with international experience and our valuable Learning Portal will give you the information you need to research wisely. Should you trust your career to anyone who is not an expert?
Send your CV to ADEC@edvectus.com.
We also recommend you register online with Edvectus and log in to access our free online Learning Portal where you will find lots of ADEK specific information including behaviour management policy, strategic vision and curriculum information along with our own cultural and regional guides, all found under the category of ADEK- Abu Dhabi Education Council in the Resource Search box of our Learning Portal.
Give your ADEK application an added advantage by doing your research quickly and easily with Edvectus.