Teach English (TEFL) in China with FL
A great opportunity to teach internationally and experience a fascinating culture in a well-supported, structured environment. All you need is a Bachelors degree!
Edvectus has partnered with a large school group in China to bring teaching opportunities to current and aspiring TEFL (English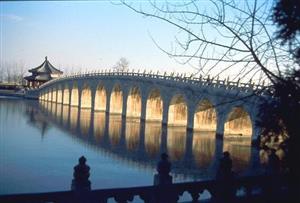 Foreign Language) teachers. FL has English schools for children aged 2-12 across China and, due to their popularity, they are expanding rapidly.
FL is a respected after-school English language school for children that is part of TAL Education Group, a registered company with New York Stock Exchange. Founded in 2009 they now have over 300 international teachers working in over 70 centres in 30 cities, with more on the way. Schools are currently open in Beijing, Nanjing, Shenyang, Chongqing, Hefei, Guangzhou, Changzhou, Wuhan, Nanchang, Zhengzhou, Changsha, Hohhot, Zhenjiang, Suzhou, Sanya, Shijiazhuang, Datong, Dalian, Anshan, Baoding, Liaoyang, Danyang, Linyi, Zhuhai, Taizhou, Dongguan, Yangzhou, Wuxi, Huzhou and soon, Shanghai.
The Teaching Experience
You will be teaching small classes of about 10 children. You will have a Chinese teaching assistant and training, lesson plans, and teaching materials are provided for you. The curriculum is dynamic and includes music, art, science, drama, world culture and more so it is both interesting to teach and interesting to learn. You will have a specially designed classroom with an interactive whiteboard that is in a central city location.
Work hours are approximately 32 hours per week, including 16 hours of 'office hours' and 16 teaching hours. A typical work schedule is:
Wednesday & Friday 3:30pm-8:30pm
Thursday 4:30pm-8:30pm
Sat & Sun 9:00am-7:00pm
Leaving 2 full days off as well as all weekday mornings free to pursue your own interests and explore your new environment.
Pay, Benefits and Support
Contract Length: 1 year renewable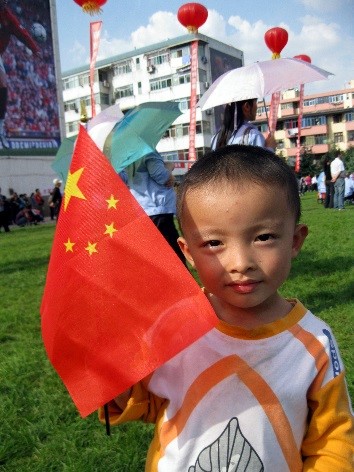 Salary: RMB12,500 – RMB18,000 per month after tax, including housing allowance (effective Jan. 2017)
Flights: Initial air ticket is reimbursed at the end of a successful contract
Relocation Assistance: Teachers are met at the airport and transported to their temporary accommodation (hotel) which is provided by the school. Depending on the situation and location, teachers can live in school-provided accommodation in lieu of a housing allowance, or the teacher can find their own accommodation, with or without the help of the school, and keep the housing allowance. Housing will cost appx RMB2000 to 5000 per month, and the housing allowance is between RMB 2000 and 4000 per month depending on location.
Holidays: 11 paid national holidays. Unpaid time off can be requested in the first year and paid leave is offered in second and subsequent years.
Training and orientation: Initial orientation and training are provided to all teachers. Curriculum materials, purpose built classrooms, interactive whiteboards and software are also provided.
Career advancement: Teachers can be promoted to various posts including School Instructor, School Liaison, Curriculum Researcher, Recruiter, Trainer, Training Supervisor and Teaching Supervisor in both full time and part-time roles.
Requirements
Teachers must meet the following criteria to be considered:
English first-language speakers from the USA, Canada, Australia, New Zealand, United Kingdom, Ireland or South Africa.
Bachelor's degree in any field from one of the countries above
TEFL certificate of 120 hours. Candidates who do not hold an appropriate TEFL certification must complete the course online 120 hours and will be reimbursed. They must complete the course specified by the school.
Newly qualified teachers, teaching friends and new University graduates are welcome.
How to Apply
Send your CV/resume to TEFL@Edvectus.com you will receive an immediate email back
You will need to complete an initial one-way interview that is done online and can be completed on a smartphone, laptop or tablet. It will take only 15 minutes to complete.
If you are successful after the first interview you will be contacted by Edvectus to discuss your application
As your application progresses, we will require the following 5 documents.
A completed Disclosure Form which can be downloaded HERE
A scan of your passport photo page
A scan of your degree
A scan of your TEFL qualification. If you don't have one then you will be given instructions on how to obtain one if you are successful
A recent photo.
Edvectus will schedule a final interview with a School representative in China who can answer any further questions you have about living and working in China and at the school.
If your job offer is accepted, Edvectus and the school will provide you with a visa and further information to help you on your way. Simple!